The company will probably launch this fall a new streaming store that will allow users to purchase series, movies, and other content from the best broadcast networks and content providers in the world.
The goal: to compete with Amazon and Apple's stores. 
The war on content continues
A new report by the Wall Street Journal reveals that YouTube plans to launch soon a new store for streaming services, in which users will be able to purchase content such as series and movies from the creators of the best content providers around the world. The store will probably be launched this fall – according to people close to the matter. 
According to the report, YouTube's new content store has been developing for over a year and a half. YouTube's main goal with the new store, is of course to compete with the content stores of other giants, including Amazon, which allows its users to purchase streaming content as part of the Prime Video service, and Apple, which allows its users to buy streaming content as part of the Apple TV service.
YouTube has already thought about the idea of ​​a content store in the past, and already in 2020 reports about the subject began to appear on the network. 
The war for the content and the hearts of the consumers has never really stopped, and as time goes by more and more companies and content providers want to take part in it, although not all of the contenders aim to provide dedicated content stores similar to the expected course of YouTube.
The shopping chain Walmart, for example, plans to soon launch a subscription for new customers, in which subscribers will be provided with a purchase benefit for a Netflix subscription, and the communication network Verizon has also begun to provide access to a wide range of streaming services as part of its new subscription service Plus Play.
As mentioned, YouTube has not yet offered a solution in the style of a content store, and until now the only external content service it provided was YouTube TV, which provided users with access to various cable channels alongside the ability to register for streaming services such as HBO Max at a total monthly cost of $65 (a service that is only available throughout the United States).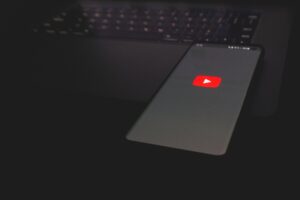 The desire of the content providers to bundle as many services as possible in their field is also understandable: many users tend to zigzag between services and cancel subscriptions on a regular basis, and therefore consolidating all these services under one umbrella controlled by a fixed provider can save a great deal and significantly reduce the phenomenon of disconnections – even if it means that each platform will receive less money for each subscription.
In the end, if YouTube does launch a content store soon, the competition will of course only increase – which usually brings good news for us, the consumers.