While Bitcoin (BTC) started the year at around $46,200, it reached its highest level in March at around $47,500 before losing ground below $20,000 in mid-June. Prices are now hovering around $24,150 at the time of writing.
Bitcoin's volatility
Bitcoin and volatility go hand in hand, and recent months have been showing increasing volatility in the BTC price. During the month of July, Bitcoin's volatility reached 61%, as stated in the July 2022 Market Recap and Outlook Report published by Kraken Intelligence, three points more than Bitcoin's historical average for the month.
As the price of Bitcoin has always followed a volatile path, many investors and traders are now wondering whether or not prices will be able to stay above $25,000 once again, before increasing towards other key levels.
These price changes offer many excellent short-term trading opportunities for traders ready to take advantage of Bitcoin's market volatility without owning the coins, such as via reputable and regulated CFD brokers. These traders are able to capitalize on the market's volatility without having to own the coins.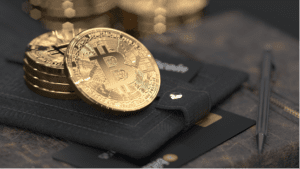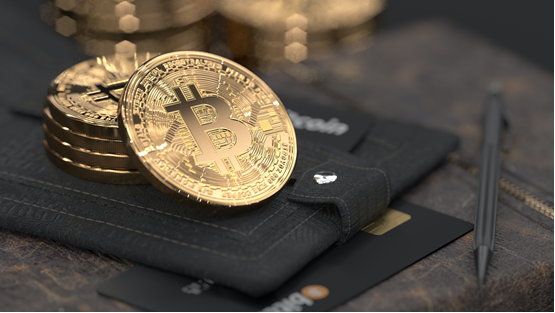 Bulls Are in Control
As long as the token moves above the $20,000 barrier, bulls are in control and likely to push prices higher as long as bullish momentum is strong enough. Still, the Bitcoin price seems to be undecided about whether or not to keep rising after prices were rejected at the $25,000 level, revealing a rather bearish sentiment.
Moreover, there are some uncertainties growing over global growth prospects, as most central banks around the world are tightening their monetary policies, which might weigh on Bitcoin prices.
Falling to break above $25,000 might trigger prices to move to $20,000, or even below $16,000. Traders might want to keep an eye on the stock market and major economic news to anticipate Bitcoin's next move…
Recent strong positive correlation between the stock market and Bitcoin
Since the pandemic, the stock market and the BTC have shown a very close positive correlation – meaning that they tend to move in the same direction.
As many retail investors struggled with uncertainty, higher inflation, and rising interest rates, they were forced to sell risky assets like stocks and Bitcoin. The stock market and Bitcoin have therefore both seen significant losses over this time period. Though since May/June, both assets have bounced back.
Crypto-traders have recently positively reacted to better-than-expected inflation figures in the US, showing a slight slow down in rising prices in July, which might trigger smaller federal funds rate hikes in the upcoming month.
The global growth prospects for the month of July showed a rise of 8.5% from July 2021 to July 2022, which is a decrease from 9.1% from June 2021 to June 2022. The Producer Price Index (PPI) revealed that wholesale inflation had decreased by 0.5% in the month of July.
Will the positive correlation continue? Many industry professionals are of the opinion that this connection between the stock markets and Bitcoin will not last. When economic circumstances return to normal, it is anticipated that both assets will move more independently.