The few months of the last year, or rather the entire year 2021, seemed to have taught a particular lesson to the world: NOTHING IS STABLE! This includes your employment, bank account, lifestyle, or for that matter, anything. Then why blame cryptocurrencies alone for being volatile???
In fact, Bitcoin has stood the test of time as a savior for the whole world, rewriting the definition of speed, transparency, and reliability. Thanks to the revolution called: Blockchain. Let's explore more about the king of cryptocurrencies before heading towards Bitcoin price prediction for the upcoming years.
What is Bitcoin?
Competing and bracing in the tough markets, Bitcoin is a cryptocurrency that has elevated its own stature, being called a digital gold or virtual asset with no constraints of logistics or state borders. It is one cryptocurrency that refuses to bow down to central government pressures or be chained in defective and regulatory monetary shackles. Pandemic has brought to its fore a technological revolution that has shown a beacon to investors in the form of Bitcoin, and guess what? All with just an internet connection and a smartphone!
Bitcoin Overview
Bitcoin has made it possible for everyone to store and transfer value in a cryptocurrency market that is resistant to manipulation. Due to Bitcoin (BTC), we can see the opportunity to take power out of financial institutions and provide better service. Bitcoin operates universally, i.e., for the first time, there is a possibility of a global currency.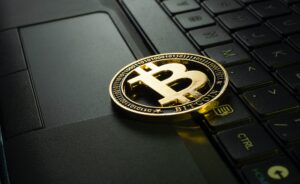 History of Bitcoin
The origins of Bitcoin can be found in the year 2009 when a pseudonymous person Satoshi Nakamoto emerged in the news. His epic idea of creating a currency that would run on the blockchain and ensure maximum transparency and security at the same time simultaneously being scientific was considered highly "INCREDIBLE" and brought a lot of turbulence in the initial phase of the price offer! It would not be less than a mystery how Bitcoin could scale a count of thousands! It is unbelievable how the numbers are still rising. According to the BTC price prediction, we expect more price targets for the Bitcoin projections by 2022.
Mining is the process through which Bitcoins are released into circulation and by which transaction records in the system are added and verified. Various computer chips are used for mining like Application-Specific Integrated Circuits (ASIC) and more advanced processing units like Graphic Processing Units (GPUs), known as "mining rigs."
Bitcoins can be accepted as payment for services/products provided. If you have a physical store, display a sign saying "Bitcoin Accepted Here," and many of your customers may take you up on it; the transactions can be handled with the hardware terminals through QR codes and apps. An online business can easily accept Bitcoins by just adding this payment option to the others it offers credit cards, PayPal, etc.
Bitcoin vs. Fiat Currencies
Dedicated Bitcoin activists still advocate using Bitcoin in place of fiat money. However, many Bitcoin supporters believe that digital currency is the future and consider it a store of value, just like gold and many more. Basically, Bitcoin as a store of value means people can HODL it for the long term and treat it as digital gold. The factors leading to Bitcoin's adoption by institutions and companies primarily are based on the following fundamentals:
Faster Payment process as the transaction cost is kept low to enable investors to transact using the credit card.
Low/minimum payment fee and no hidden or hefty charges; neither by brokers nor by banks
Not dependent on any payments from the bank or its network
Accessibility: No approval is required from any third party
Alternate to physical commodity
Easy to store and secure, offering maximum reliability without going through the trouble of carrying bulky bags
Power in the hands of users and investors, eliminating the role of intermediary
Confidentiality of Investor and transaction preserved with utmost discretion as no KYC revealed and payments are not linked to traditional verifications
Acceptance of payments from any source or origin
Enabling payments and transfers through the press of a button on the users' cell phones
Most importantly, they are Fraud-proof as they are stored in a public ledger, and all coin owners are encrypted to ensure the legitimacy of record keeping.
Crypto Crash Wreaking Havoc This Month
Cryptocurrencies have been facing a massive fall over the last few days. Bitcoin dropped below $20,000 on June 15, 2022, for the first time since December 2020, and Ethereum has also marked its lowest price level from the said period. Basically, the crypto market has lost two-thirds of its market share from November 2021.
Traders and investors are facing FUD (Fear, Uncertainty, Doubt) in the crypto market. However, the main question is, "Why did the cryptocurrency market crash this month?" Analysts speculate the following reasons for the recent crash:
Celsius Network
The recent announcement of the leading lender in the crypto world, Celsius Network, regarding the pausing of all withdrawals, swaps, and transfers between accounts to stabilize liquidity and operations while they take steps to protect assets citing extreme market conditions.
Stablecoins
During the last month, the fall in crypto prices started when the stablecoin of Terra plummeted from its peg to the U.S. dollar, spooking the rest of the market.
The top news in the crypto world relating to Bitcoin is that Elon Musk has recently been heard saying that he sold almost 75% of his BTC holdings. He had purchased around $936 million worth of Bitcoin in 2021, of which he only has 25% worth of tokens after the major sell-off. The BTC price had just started to recover, but now with this news, there is uncertainty again!
In the next few days, we might be able to analyze if this will have any negative impact on the price of the token or not! However, it should not be forgotten that despite the massive volatility, the king of cryptocurrencies returned above $20k and Ethereum above $1100.