Fortunately, most of the reasons why HBO might not be working have a solution.
HBO is one of the most popular streaming services today. Here you can enjoy hits like Silicon Valley, the acclaimed Game of Thrones, and most recently Westworld. Fortunately, HBO has made it easy for anyone in most of the world to access its content through its online streaming service.
HBO's streaming service allows users to access its huge library of content, but what if HBO doesn't work? This might seem like the end of the world, but the truth is, you don't have to worry. Here we will show you what to do if HBO is not working and the possible solutions to almost any problem on the platform.
How to fix HBO streaming problems at home
Getting stuck on an indefinite loading screen while trying to enjoy HBO in your home can be infuriating. These types of problems can be caused by various problems, such as connection failures, and problems with the app, among others. So, first of all, you must remain calm because fortunately, there are a series of actions that could solve these problems:
We recommend you | How to cancel your subscription to HBO and other services
If you're having streaming issues at home, we recommend restarting your TV, video game console, or mobile phone to see if that solves the problem.
Another option might be to turn off your home modem and/or router for about 60 seconds and then turn it back on.
If you are one of those who usually watch HBO on your computer, make sure you are using the latest available version of your browser. Otherwise, a simple update may be sufficient.
You can also try uninstalling and reinstalling the HBO app on your devices.
If the problems continue, try changing the location of your router.
How to fix HBO problems on smartphones and tablets
If you are enjoying all the HBO content on your mobile device or tablet, but if you have problems with streaming or with the app directly, there are also some things you can do to solve them:
First of all, make sure you have the latest version of the HBO app installed on your mobile device. There may be a bug that has been fixed in the latest version of the application.
If you are connected to a mobile network, your connection speed may not be sufficient to give you a quality transmission.
Connect, in case you are not already, to an available WiFi network to improve your connection speed. But be careful not to do it to a public WiFi network, as it can be very dangerous.
If you see that none of this works, you can try turning your mobile device off and on again.
Another possible solution may be to restart the HBO app on your mobile, or simply uninstall it and reinstall it. If there is a problem with the app, this should fix it.
Another possibility is to clear the application cache on your device. This usually fixes some bugs in the applications.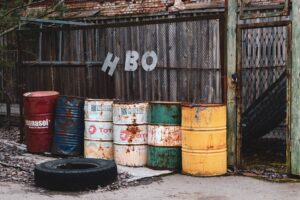 Audio is not working on HBO?
At one point, silent movies were all we could enjoy, but today, if you're watching a movie and it doesn't have audio, there's probably something wrong. In these steps, you can try the following:
Try to watch a different series or movie first. This way you can identify if the problem is in that specific content, or in the entire application.
If it's just content that is giving you trouble, reach out to HBO through their Feedback Forum.
If the problem is in the whole application, check the audio levels in the media player and then in your devices.
But, if you're streaming from your TV or computer and you have speakers hooked up, make sure they have the necessary audio levels and are connected properly.
You can also try plugging in headphones to your device to see if you can hear any sound through them.
Another alternative is to turn off your Bluetooth in case the sound is sent to another device and if you are using your mobile, make sure that the Do not disturb setting is not enabled either.
Make sure you are not using too many devices at the same time
Depending on the plan you are subscribed to, there is a maximum number of devices that can be connected to the service simultaneously. To know which devices are watching HBO at a specific time, you will only have to enter your profile and select the option Manage Devices, and you will be able to see a detailed list.
Here, you will also have the option to stop streaming on a recently used device or log out of HBO for all devices that you are no longer using. This can be a very simple solution, but it is also very effective.
Remember that not all platform transmission problems are under your control. Following the tips above should give you a good idea of how to fix problems that you can do something about. And if everything is fixed, then you will have the opportunity to enjoy the 10 best series available on HBO.