As we have commented on other occasions, the Internet speed that we have in our home or mobile accesses can be conditioned by a multitude of factors and also programs and tools.
Online content streaming or viewing platforms are one of those elements that can influence whether or not we have a good connection. However, channels such as Netflix or HBO have become popular in a matter of a short time and are already essential for millions of users.
Let's explore without surprises and make the most of both these platforms, as well as your own connection.
The speed needed to watch Netflix well
We started with the first great option that came to our country from the United States. As will happen in the others that we will show you, the minimum Internet speed that we will need to access it without problems will depend on the quality of the videos.
If we opt for a standard resolution, a bandwidth of 3 Mbps will suffice. However, if we opt for High Definition and more specifically, 4K, the requirement will go up to 10 Mbps. In any case, the minimum established to be able to use it is 0.5 Mbps.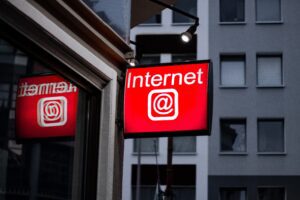 HBO how many Mbps do you need for good streaming?
In this second channel, the criteria are unified and no such obvious distinction is made between different video formats. Here, the average speed that we will need as a minimum, will oscillate around 5 Mbps. However, it may suffer slight downward variations depending on the quality of the content we want to see.
What internet speed is the best for Spotify?
As we all know, unlike Netflix or HBO, Spotify only plays music content, no video, although the audio is now available in HD. The fact that you need less bandwidth to be able to play the tracks smoothly comes for a very simple reason: a sound-only file needs less space and data to transmit. Therefore, it will be enough that we have a minimum download speed of approximately 320 Kbps.
Spotify internet speed
YouTube, recommended speed to watch it in HD.
We continue with what can be considered a pioneer when it comes to playing videos on the Internet. This platform, owned by Google, can also have significant variations if we take into account that now.
It allows us to see a multitude of videos in different formats that go from the most basic, to the FHD in such a way that the standards are like this: if we decide to watch a video in its default resolution or the lowest resolution, the minimum necessary internet speed will be 1 Mb. If we make the leap to High Definition, as in Netflix, we will have to have a bandwidth of 10 Mb.
Have you ever had problems playing your favorite series and videos on these channels? We leave you available related information such as a guide in which you will find everything you need to improve your download speed.