You can unlink your Facebook and Instagram accounts and keep your posts separate on each social network.
Facebook and Instagram are two of the most popular social networks today, as well as being two sister platforms that can connect with each other. This means that you can link both accounts to share your posts in the two applications.
However, this may not seem like a good idea anymore and you want to keep everything in its place.
If this is happening to you, we have good news for you, because below we are going to detail the steps you must follow to disconnect your Instagram and Facebook accounts.
Maybe it's a good idea to unlink your Instagram and Facebook accounts
Linking your accounts from both social networks has many advantages since you can easily publish your Instagram photos on your Facebook profile. It also makes it easier for your Facebook friends to find your Instagram profile and for you to know which of your friends on one social network are on the other. But, if you prefer to keep both platforms separate, you can do that too.
The main benefit of unlinking your accounts is that it allows you to have a completely different profile for each app. For example, you can find and follow new people on Instagram without the platform always trying to suggest your Facebook friends. In addition, you will prevent Facebook from sending similar notifications about you to your friends.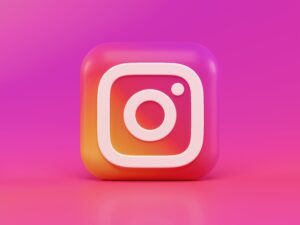 How to disconnect your Instagram account from Facebook
Completing this process is extremely simple and all you will have to do is complete each of these simple steps:
Open the Instagram app on your smartphone. Now, go to your profile by clicking on the icon with your avatar that is located at the bottom of your screen. Once there, click on the three horizontal lines in the upper right corner. Click on the Settings option.
Then, click on the Account Center option which you will see highlighted in blue letters.
There you will see the accounts and profiles that are linked to each other.
Click on the profiles.
Select your Facebook profile and you will see the Delete option from the Account Center appear, but this time highlighted with red letters.
When you have done this, new posts you share on Instagram will no longer appear on Facebook. Also, your Facebook friends will not be asked to follow you on Instagram when they log into that app.
How to delete your Instagram posts on Facebook
If you want to remove existing Instagram posts from your Facebook profile, there are two ways to do it. The first is as simple as manually deleting all the photos from your Instagram album on Facebook, but this could take a long time, especially if you have a lot of images.
Another way to do this is by deleting them through the Activity Log. This is where Facebook displays every action that you or another user has taken on your feed, including reactions, actions, comments, tags, and posts. And these are the steps to do it:
Open Facebook on the device of your choice.
Enter your profile and open the Settings menu.
Select the Activity log option.
Now, within the Publications section, select Manage your publications.
Within Filters, select Categories.
Then choose Posts from other apps.
Here you will see all the publications that you have shared from other applications. Mark all those published from Instagram and click on the Trash icon at the bottom right of your screen.
Facebook will move all the photos to the trash and automatically delete them after 30 days.
Now that you know this trick, you might like to know how you can hide your Facebook stories from a specific person.
Now that you know this trick.