You can view Instagram profiles even if you don't have an account, but there are certain limitations that apply in this case.
Instagram has become one of the most used social networks of the moment. However, if you are one of the few who has never created an account on the platform, but you want to see someone's account, you should know that you can do it even without having your own profile.
While it is true that doing it without an account the functions are extremely limited, you can see someone's profile and get an overview of their posts, as long as you know the correct method. And precisely, in this article, we will show you the steps you must follow to achieve it.
Is it possible to view an Instagram profile without having your own account?
Going to Instagram and trying to navigate the platform without registering or creating an account will get you nowhere. We regret to inform you that all you will see is a login screen waiting for you to enter all of your registration information.
If you are familiar with Instagram, you probably already know how to change your username on the platform, but you will also know that having a profile is the only way to access all the functions of the social network. If you do not sign up for a profile and provide your login information, you will not be able to use Instagram as a real user, no matter if you are using a smartphone or a computer. But, there is a way to visit the profiles directly, and then we will show it to you.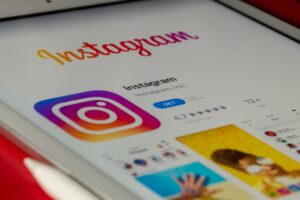 So you can view an Instagram profile without having an account
The good news in all of this is that you can still find a specific Instagram profile as long as you have the exact username and the profile is set to public. All you have to do when looking for a profile on the platform without having your own account is to type the URL of the Instagram website in your browser followed by the username of the person or company.
For example, you can type "www.instagram.com/username" and see the photo feed for that profile. The account you are trying to view will not be able to know who viewed the posts they have made on Instagram can only know who has viewed their Stories.
What you can't do without an Instagram account
It is no secret to anyone that Instagram really does not want anyone to use its platform without having a profile, so the functions will be extremely limited. Just because you were able to view a profile page and post a summary without an account, it doesn't mean you will be able to do much more. If you don't log in, all you can get is a view of the feed and a minimized sample of posts.
But, there are many other things that you would be missing if you do not have an Instagram account, such as the ability to view and post comments, like photos and posts, and view Stories and highlights, among others. Of course, you will not be able to follow any account either, and if you try to execute any of these actions you will see a message asking you to log in to the platform.
Remember that although you can see someone's profile on Instagram without logging in or having an account, you will not be able to interact or view the publications in detail as if any other user registered on the platform could. If you decide to register, you are probably interested in discovering these simple tricks to gain more followers on Instagram.