Best tricks to place links on your Instagram posts. Instagram is one of the most popular and far-reaching social networks today. With more than one billion monthly active users, its potential for both personal and business brands and projects is more than demonstrated.
Beyond all its breadth, this social network has different tools that will allow you to get the most out of your publications and improve your digital marketing strategy.
Benefits of links on Instagram
You can imagine some of the benefits that you can first get by placing links to your Instagram posts. However, here we tell you some:
It helps a more effective measurement of your strategy on Instagram.
It allows you to increase visits and traffic to your website, eShop, or blog.
It helps you improve sales in the case of online stores.
Currently, the social network allows you up to nine different ways to promote links in your publications easily and quickly. Discover them below!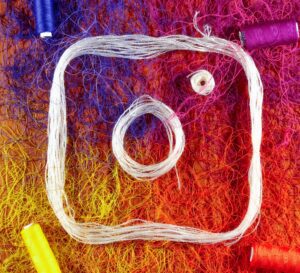 Link in the BIO of Instagram
This is the easiest and most popular option that any Instagram profile has access to. Here, both personal and business accounts can share a clickable link.
Keep in mind that this link is aimed at a more specific audience, that is, one that will see your profile directly. There, you can place the address of your website, a prominent contact link, and forms, among others.
What we do recommend is that you define a link that does not need to be permanently updated and that provides useful information to your followers, such as your website.
Use Ads to promote a post or stories on Instagram.
If you have a company profile, Instagram allows you to promote stories or publications in a paid way and in them to add clickable links. This will allow you to achieve different objectives, from segmenting your audience to promoting products. Everything will depend on what you want to achieve. Use Ads to promote a post or story on Instagram.
Links in Instagram direct messages
Direct messages or DMs are very useful tools to communicate with your community. In addition, in them, you can include clickable links and answer questions from your followers, share important information, and more.
An excellent recommendation is to apply quick responses, as they will help you save a lot of time when responding to a message and have all the information (including the link) more accessible for better customer service.
As we have commented, Instagram does not allow adding clickable links in the texts of the publications. However, there are some very useful alternatives that you can apply when promoting a link:
Short links or instructions in your Instagram posts
You can use any link shortener to make links easier to memorize or copy.
It is also valid to give instructions to your followers so that they can access the content. For example, you can tell them to go to the link in your Bio to access the full information.
Use a menu of links to display different URLs on your profile on Instagram. There are different link menu services that will help you promote different links in your Bio in an orderly, easy-to-understand, and above all fast way.
There are different alternatives according to your tastes, however, one of the most popular is Linktree. This service has a free version or if you wish you can get a monthly paid subscription.
Best of all, in its free version, you can add all the links you want and present your followers with a fairly simple interface with a list of clickable links that you can customize according to your needs and those of your community.
Links in your posts or stories using the product tag on Instagram
This functionality is perfect for online stores since they can publish their products and place their direct links to the store with all the information regarding them. It's like having a direct eShop on your Instagram profile.
Links in your publications or stories using the product tag on Instagram pixabay
To do this, you will only have to create a product catalog on Facebook (with the fan page that you have linked to your Instagram profile). Once you have loaded all your products, you will have at your disposal the links, images, description, price, and more to tag in your posts on Instagram.
Clickable links on IGTV
Since Instagram introduced IGTV, it has given users the ability to place clickable links in video descriptions. An excellent option for companies to display dynamic and detailed content while accompanying it with a URL that generates a specific action.
Action buttons on your Instagram profile
You have surely noticed these quick action buttons such as "Call" or "Message" that are found in the profile of company accounts and that allow different actions. Well here's another chance to put clickable links.
Botones de acción en tu perfil de InstagramAction buttons on your Instagram profile unsplash.
These buttons allow you to customize them for various actions such as Calls, Sending Messages, Book, Email Messages, and more.
Take advantage of these actions to provide valuable information to your followers and improve their attention to them.
♦ You should also learn How to upload a GIF to Instagram using GIPHY.