Here we tell you everything you need to know to upload the funniest GIFs to Instagram.GIFs are becoming increasingly popular these days and are available on social media and messaging apps, among others.
GIFs and social networks can be the perfect combination, and with these fantastic short clips, you can make, for example, your Instagram feed more entertaining than normal
Also, you can stand out from the crowd as many users are unaware that they can share GIFs on the platform. So here we will show you how to spice up your profile a little more by uploading the best and funniest GIFs to Instagram.
What is a GIF?
A GIF is an image format invented in 1987, as a result of a search for a way to animate images in smaller file sizes. In others, GIFs are videos or a series of images without sound that are repeated continuously and do not require anyone to play them.
Now there are many reasons why you might want to upload a GIF to Instagram.
They are fun, creative, and are a great way to express emotions or just make someone laugh. However, it is possible that when trying to upload them, you have found that the process is very complicated, tedious, or even impossible.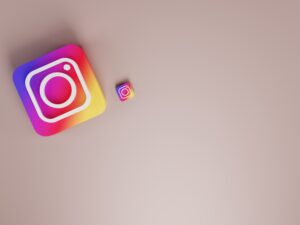 The best tool to upload a GIF to Instagram
Instagram does not support direct uploads of GIFs. Trying it from the traditional upload interface will turn your GIF into a still image, which is not what you really want. Fortunately, there are a number of ways to fix this, and one is to manually convert your GIF to a video file before uploading it.
While this is a very smart workaround, it might be tricky for some, so it's best to try another option. And the easiest way to upload a GIF to Instagram is through GIPHY, which is an app with which you can download and share the best GIFs quickly and easily.
How to upload a GIF  using GIPHY
Uploading a GIF to Instagram through GIPHY is very simple. In addition, the application eliminates the hassle of manually converting your GIFs into videos and offers the opportunity to transform them into MP4 files with a single tap so that you can upload them directly to Instagram. To do so, you will only have to complete these steps:
Download the GIPHY app from your favorite app store. Once downloaded, create an account in the application, and if you already have one, log into it.
Now, go to the GIF you want to post on Instagram. At this point, you can use the search bar to find a GIF of a particular topic.
Then click on the Share option identified with the icon of a paper plane.
Select Instagram within the options to share on social networks.
This will open Instagram automatically. Here you can choose if you want to add the GIF as a post in your feed or as one of the popular Instagram Stories.
GIPHY will automatically convert the GIF and you can publish it without problems.
Now that you know this trick, you can express yourself with more personality on your Instagram feed by creating and sharing your own GIFs.And you, have you already shared your first GIF on Instagram?