Training your Google Assistant to pronounce your name, and that of your contacts correctly is easier than you think.
By now, you probably already know what Google Assistant is and what it can do for you. So you should also know how frustrating it can be to use the wizard to make calls or send messages and choose the wrong contact.
Fortunately, it is possible to correct this error by training Google Assistant to pronounce your name and that of all your contacts correctly, and here we show you how to do it.
You can train your Google Assistant to identify the names correctly
Google Assistant continues to improve its features to allow more and more people to use it without problems. One of the most important problems is getting your assistant to understand and pronounce the names correctly.
Many users have reported difficulty making calls because the Google Assistant could not differentiate some names correctly.
Now, you can use the settings within the Google Assistant app, on both iOS and Android, to teach you how to pronounce your name and the names of your contacts correctly.
You can even use different methods to try and teach your assistant the possible ways to say or pronounce specific names.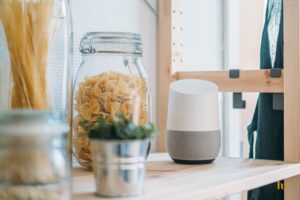 Steps to train your Google Assistant
Before starting, the first thing you should do is make sure you have not disabled your Google Assistant from hearing your voice. This is essential as some of the following options require a microphone to function. With this clear, complete the following steps:
Open the Google Assistant application on your smartphone.
Select your profile picture.
Then, click on the You option.
Now, select the Nickname option.
From here you have three different options so that your name is pronounced correctly. You can choose to
Use Default, Spell It, or Record Your Own.
The default is how Google Assistant already pronounces your name. You can listen to it quickly by selecting the Play option.
Spelling your name will allow you to phonetically spell how your name is supposed to sound.
You can then test how your Google Assistant will sound by pronouncing your spelled name phonetically.
At this point, you may have to try different versions of spelling to get it right. You won't know how  Google Assistant will pronounce the different spellings until you try them, so this may take some time.
If you choose the Record your own name option, the Google Assistant will first ask you to say your name out loud while recording it. Immediately after, you will hear Google's version of what it thinks it has heard.
Here, you may need to test multiple recordings until Google gets it right. Emphasizing different consonants or vowels will help Google pin down the correct enunciation.
You can also make Google Assistant pronounce the names of your contacts correctly.
You can also make Google Assistant pronounce the names of your contacts correctly
The feature also allows you to customize the way the Google Assistant pronounces the names of your contacts. You must ensure that their contacts are added to your application before making the changes.
Open the Google Assistant application on your mobile.
Click on the profile icon at the top right of the screen.
Select the option Your contacts.
Click on the contact of your choice.
Select the pronunciation of the name.
Then select Record it or Spell it out.
To finish, click on the Save option.
If you have a small list of contacts, you could check each of them to get the correct pronunciation from your assistant. And to further enhance your experience, you might be interested in knowing how to delete Google Assistant recordings.