Avoid receiving call notifications on Google Home when you are not at home, just by following these simple steps.
With Google Home, you can do things that you may not even know. And, as with almost all Google products, the famous smart speaker offers more and more functions to its users, but always taking care of your safety as a priority.
And to keep your home safer, it's best to disable incoming call alerts on Google Home while you're away from home. Still don't know how to do it? You don't have to worry, because in this article we tell you what you need to know to achieve it. So don't stop reading to the end to get a lot more information.
How do Google Home call alerts work?
When you connect your phone to the Google Home application for iOS or Android, you can receive alerts about any incoming calls from other Google devices such as smart speakers or tablets, among others. Your speakers will start ringing to notify you of the call or your smart screen will light up and display any information about the incoming call so you can answer or reject it.
The only problem with these notifications is when you are not at home, as they can continue to ring even if there is no one to receive the call. Fortunately, one of the most recent updates from Google, specifically number 2.36, allows everyone who uses a Google Home device to automatically turn off these call alerts as soon as they are away from home. Your muted devices can keep your home safe, as no one outside of it will hear if there is an unanswered notification.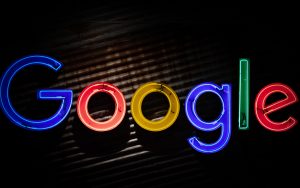 What to consider before disabling call alerts on Google Home
The only way for your Google devices to know if you are at home is by tracking your smartphone. To use the ring-only-when-home option, you'll need to allow Google to track where you are at all times. This helps Google determine whether or not to notify you when you have an incoming call.
For those who want more privacy, this can be a bit of an intrusive feature. It might be frightening to let Google know where you are at all times and not know who is receiving that information.
So you can disable Google Home call alerts when you are not at home
You can manage your call alerts directly from the Google Home application, but you must first activate the function for this to be possible. The process is quite simple, you will only have to comply with the steps that we show you below:
Open call settings on Google Home.
Now, open the Google Home application on your mobile.
Select the Settings icon.
Then click on the Voice and video calls option.
Click on Device and call settings.
Select the Configure option.
Now, every time you leave home, your Google devices will no longer send you notifications about incoming calls. All you have to do is enter your house so that the notifications are activated again.
As you can see, it is very simple to keep your home protected just by turning off notifications for incoming calls on Google Home. But if smart speakers are your thing, you are probably interested in knowing the best place in your house to place one.