Now it is possible to publish statuses on your social networks with Google Assistant. We show you how to create shortcuts and post on social media just by using your voice. Would you like to know how to publish on your social networks just by using your voice directly on your mobile? If you think it is something crazy, we tell you that it is easier than you think.
Thanks to Google Assistant t you can publish on Instagram, Facebook, Twitter, Snapchat, and TikTok almost without touching your smartphone. Stay with us to find out how you can do it.
What is Google Assistant?
It is a virtual assistant developed by Google that is available on mobile devices and home automation equipment. One of its most outstanding characteristics is that it is capable of holding two-way conversations, that is, you can consult it about today's weather and what is your agenda for the week, perform searches, get quick accounts … And, why not, tell you a joke or sing something.
What is Google AssistantHow to post on Facebook, Instagram, or Twitter with Google Assistant?
You may also like | Google Assistant continues its expansion to more phones, applications, and languages
Beyond this, this assistant is capable of performing more complete tasks such as browsing the Internet, scheduling events on your calendar, making changes to the hardware configuration, controlling your music player, playing videos, and much more through voice commands. or writings.
Google Assistant Shortcuts and Routines
In case you didn't know, Google Assistant has shortcuts and routines that you can use to simplify or automate actions on your mobile device. For example, shortcuts reduce a series of steps or processes to a single command.
In this case, to post on your social networks, you can create a shortcut to go directly to the creative menu of the app. For their part, routines are capable of executing various actions with just one command.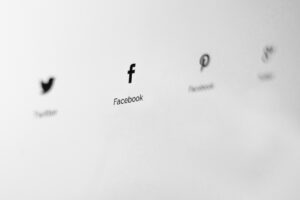 How do I Know if My Mobile is Compatible with Google Assistant?
To know if your mobile is compatible with Google assistant, it is necessary that you check if the equipment meets the following technical requirements, which by the way, are quite basic:
Have Android 6.0 Marshmallow or higher.
1.5GB of RAM or more.
Display devise with 720p resolution onwards.
Have Google Play Services.
Have version 6.13 or higher of the Google application.
If your mobile has these requirements, then you are ready to install and enjoy the functionalities of Google Assistant.
How to Create Shortcuts in Google Assistant to Publish on Your Social Networks?
The most awaited moment has arrived. We will tell you how to create shortcuts in Google Assistant to publish on your social networks such as Facebook, Instagram, Twitter, Snapchat, and TikTok. Just follow these steps:
Download or update Google Assistant on your Android device (if you haven't done it yet) or if you have an iPhone, you can also download it (although Siri already has its own functionality) if you prefer.
Once installed, open the app or swipe from one of the lower corners of your screen to activate the wizard. When the wizard is activated, tap the colored center icon to jump to the home screen. There, you must touch the profile photo of your Google account and then go to "Settings".
Scroll down to the "All settings" section. Then look for the "Shortcuts" option.
Follow each of the steps to properly configure Google Assistant
Search for the app of the social network to which you want to create the shortcut. Once you have selected it, you can add a shortcut to create a story, post or send a message on Instagram, send direct messages or post on Twitter, create a new snap-on Snapchat, or create a new video on TikTok.
Add a shortcut to create a story on your social networks
When choosing the shortcut you want to create, touch the blue "+" sign to add it. Next, a window will appear that will tell you how to activate it.
Select the shortcut you want to create on your device
In case you want to edit it, you can touch the pencil icon and modify the phrase. For example, "New Post to
Facebook" for "Post to Facebook". When finished, just tap "Done" to exit.
Clever! Now when you activate Google Assistant, you will be able to say the shortcut you created to carry out the action you want on your favorite social network. Pretty cool this trick, right? Try it!