Dealing with the passwords that we use to access the accounts of the different services that are used on a daily basis can be a great challenge unless you have a good administrator to store and manage your passwords.
It is also possible that sometimes you want to change or update the password of one of your accounts, such as YouTube, for example. Let's discuss youtube reset password.
If that's your case, you've just come to the right place. In this post, we will show you how to change or reset YouTube password of your account, step by step.
Your YouTube Password on Google
Google bought YouTube, the world's most popular video-sharing platform, in 2006, and by 2009, all YouTube accounts became Google accounts. This means that when you want to change your YouTube password, you must change your Google account password since it is the same.
You should also know that this can be done both from the mobile applications for Android and iOS, as well as from the official YouTube website. The procedure will be the same, whatever option you choose and the truth is, it is quite simple.
How to Change Your YouTube Password
As we already mentioned, to change the password you use on YouTube, you will have to change the password of your Google account. You can start this process from the YouTube site by following these steps:
Go to YouTube.
Click on the image of your user avatar at the top right of the screen.
In the drop-down menu that you will see appear, choose the option Manage your Google account.
You will be redirected to the general Google account management page, where you will find a large number of settings and reports about your account.
Once there, locate the Security option, located on the left side of the page, and click on it.
You will see the Password option in the middle of the page. It may not be immediately obvious, but you can click the option to access the password change page.
After doing so, you will be prompted again for your current password.
Enter your current Google password and click the Next button.
Finally, create a new Google account password. Before selecting Change password, you must confirm it again.
Now your Google account password, and by extension, your YouTube password have been changed.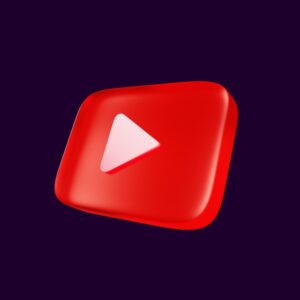 How to Reset Your YouTube Password
You will be taken to the Google login page when you log in to YouTube. Here, the first thing that you are asked for is your email address. It is not until the second page of the login process that you will be asked for your password. From there, the steps you have to follow are the following:
If you have forgotten your password, click on the link titled Forgot your password?
You will be asked for the last password that you remember using with your Google account.
If you can't remember any of your recent passwords, you can choose the Try another way option.
YouTube password recovery – A password reset code will be sent to your recovery email by Google.
Enter this six-digit code in the form to verify that you are the account owner.
You will now be asked to change the password for your Google account.
Set your new password, and voila.
Of course, keep in mind that if you no longer have access to the email address that you used to register for YouTube, you can select the option Forgot your email? on the login page.
As long as you have access to the phone number or recovery email stored in your Google account, you can be sent a link or text message with the instructions on how to update your email address may be found here.
As you can see, changing or resetting the password for your YouTube account is very simple, so you don't have to worry too much if you forget it.