Boost the profitability of your business with Sendinblue, the email marketing tool to generate engagement.
Surely you are aware of the full potential of email marketing, however, it is likely that you do not know how to use mailing in such an effective and profitable way as this.
Email marketing
Email marketing focuses on sending an email with the purpose of attracting new customers, developing relationships with current users, creating loyalty, and increasing sales, among a number of other objectives.
Currently, in such a digitized market, there are many channels to implement your digital marketing strategies and many of them will give favorable results if they are well used, one of which presents the greatest potential for the growth of your business is email marketing.
Since a year ago, most of the market has been forced to join the digital world, which is why emails have become a fundamental aspect in business management, being an important communication channel that allows creating ties meaningful and fast with potential users or customers.
On the other hand, for your current clients, this strategy becomes very valuable since it will help to provide added value to your company by offering closer and personalized communication with each client.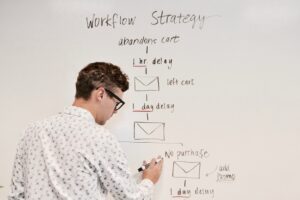 How can you squeeze the possibilities of e-mailing and generate engagement in your business?
If you have given yourself the task of doing research on your own, you will know that Mailrelay is one of the most popular tools, however, when it comes to an all-in-one digital marketing platform with more advanced features, there are very interesting alternatives to Mailrelay.
Mailrelay has the peculiarity of offering very good functionalities and with quite competitive rates, but to be honest, it is not the best platform. Sendinblue is one step ahead by having two important differences:
You can store unlimited contacts: once you have given yourself the task of boosting your business, at first you will not need to store too many contacts, but as your business grows and with them, the number of subscribers, in almost all tools In email marketing, it will be necessary to pay more so as not to fall short. At Sendinblue you will have unlimited storage, even with the free plan.
The Swiss army knife of marketing: perhaps one of the most interesting aspects is that it offers you different functionalities that will help you increase the number of visitors and have more conversations.
Enjoy automated and transactional SMS campaigns, Facebook ads, help chats for your website, landing page editors, and heat maps, among many others. Sendinblue is the email marketing tool for your business.
Shoot the profitability of your business with this email marketing tool
Perhaps the strongest point of Mailrelay is its ease of use to manage contacts and how easy it is to send effective emails, but if you are looking to go one step further and take your business to a new level, maybe you should take a look at other alternatives.
With Sendinblue you can send emails to confirm orders, update passwords, automatic birthday messages, confirm appointments, make reminders, follow up on any event, and much more. And best of all, the rates are very similar.
In conclusion, if you are looking for a tool with good functionalities and that shines for its ease of use, Mailrelay clearly stands out.
But if what you want is to have an incredibly profitable business, with enormous engagement and with features that will help you run effective campaigns at all times, there is no doubt that Sendinblue will be your best option.