Even the richest people can have money worries. Tesla CEO Elon Musk has sold 6.9 million Tesla shares in recent days. These represent a value of almost 7 billion dollars.
The sale appears to be related to his bid for Twitter ownership. This process is not smooth, to say the least.
Significant interests
With the sale of Tesla shares, Musk's stake in that company has fallen to 15 percent. He is still the largest shareholder in Tesla. But the sales seem to be in line with a trend. In the past ten months, Musk has sold a total of about $32 billion worth of Tesla shares. In April of this year, for example, he sold shares worth 8.5 billion dollars, with the aim of financing the acquisition of Twitter.
To keep the market calm, Musk tweeted immediately after that sale that he had no intention of selling any more shares. Apparently, he has now returned.
Throwing Mud
Meanwhile, the battle between Musk and Twitter continues. "Mud" is thrown back and forth. Twitter's numbers were disappointing in the second quarter of this year, and the board didn't hesitate to blame Musk for it.
In addition, the board accuses Musk of being too unclear about his plans regarding a possible takeover. Musk, in turn, accuses the Twitter board of withholding numbers, leaving Musk without a complete picture of how the company is doing.
Influence on the stock market
Looking at Musk's latest move, the unrest seems to be lasting for a while. This turmoil has repercussions on the stock market worldwide. These effects are also noticeable in the crypto market.
Incidentally, Musk still seems to be an outspoken fan of cryptocurrencies. In general, crypto traders are used to the strong changes in this market.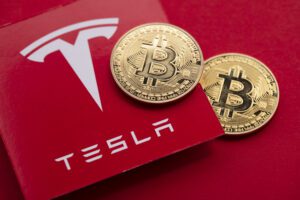 As a result, the effects of such major disputes are often more noticeable in the traditional stock market. It is clear that Musk can set the market in motion with one simple tweet from his hand. Musk seems eager to get his hands on Twitter for a reason. Not only is his own influence enormous, but Twitter's reach is also enormous. Therefore, Musk already owns 9 percent of Twitter shares, but that is apparently not enough for him.
Yes.

In the (hopefully unlikely) event that Twitter forces this deal to close *and* some equity partners don't come through, it is important to avoid an emergency sale of Tesla stock.

— Elon Musk (@elonmusk) August 10, 2022
Lawsuit in October
In the meantime, the question remains of how the battle between Musk and Twitter will continue. A trial is now scheduled for October. Twitter has sued Musk and wants the previously discussed sale deal to be completed. This deal is $44 billion, so it will be an exciting lawsuit for both parties.
If the court forces Musk to close the deal, there is even a chance that he will lose even more money. He will then not only have to pay the 44 million for the sale, but also another 33 million in equity financing. Incidentally, Musk himself has already gone to court again, to have the planned lawsuit postponed. So we will have to wait a little longer before it is clear how this will end.