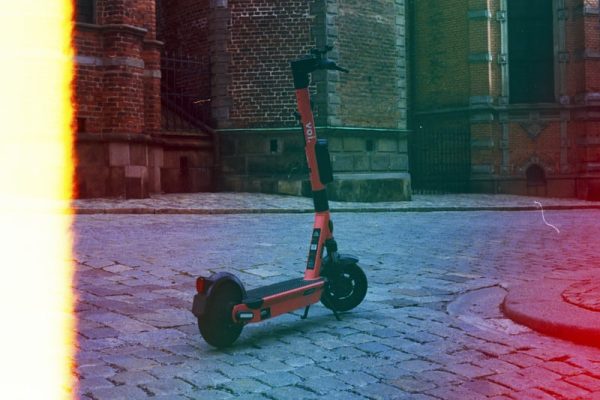 Is the electric scooter the definitive means of transport to move around the city? Even Ducati has started to market its own! The arrival of new transport solutions in urban areas has meant that classic companies in the mobility market have had to adapt to new user needs.
In this sense, electric scooters have become one of the alternatives that have had a greater pull from the public. Its cost and performance are differential.
Faced with this situation, should some of the firms in the 2-wheel segment change their strategy? Some manufacturers, both cars and motorcycles, are beginning to integrate this type of proposal. The first example that we got to know was that of SEAT, whose scooter is already on sale. On this occasion, we want to show you what the scooter that Ducati has created is like.
Ducati is starting production of its first electric scooter model
Yes, the high-performance motorcycle firm already markets a purely electric scooter called Pro-I Evo. Yes, we are looking at the cheapest model of the brand that we will find, since it is available for a few hundred euros, as opposed to the rest of the brand's catalog. Under this premise, are we facing a new organization within this mythical brand?
This is a very dangerous bet, since a portion of high-value users may end up migrating to a much more competitive option in terms of price. For this reason, it has created a product that is expected to have no impact on the rest of the alternatives present in the industry. What can we highlight, therefore, of one of the most interesting proposals in terms of electric scooters?
Let's see, therefore, to what extent we find a recommended option in relation to its already long competition, why enjoying the Ducati logo on the central tube is synonymous with sensations, also in this sector, and, of course, to what extent we are before a trend that will become popular over the next few years. Will we end up seeing more brands doing the same?
Ducati's introduction to sustainable mobility with a scooter
Why do manufacturers unrelated to this means of personal transport dare to produce products with these characteristics? Among the keys to assess, there is one that has a differential weight.
Resorting to specialized associations and manufacturing under licenses from third-party companies is a trend that is acquiring greater relevance with the passage of time.
An electric scooter from the Ducati brand must meet the expectations of the fans of the brand. Ride Apart
According to the previous image, the truth is that its design does not attract attention compared to many other models on the market.
Even so, it is a very interesting option due to the advertised qualities.
As can be read in the specialized portal Ride Apart, this electric scooter has a 350W motor located on the front wheel. In this way, it is a carbon copy of what happens in the vast majority of the remaining options.
The theoretical autonomy of this scooter is around 30 kilometers
In relation to autonomy, it has a battery with a total capacity of about 280 Wh.
In this way, it will be possible to circulate around a theoretical maximum of about 30 kilometers, a figure that, again, is within the range of the other alternatives with the largest market.
It should be noted, however, that its charging power will allow you to enjoy the top of the battery in just half an hour.
In addition, in order to keep calm and reserve autonomy, it has a total of 3 different driving modes.
These are mainly responsible for limiting the available power to a greater or lesser extent. Thus, it is possible to obtain a greater or lesser performance depending on the situation. We are facing a scooter, therefore, designed to adapt to all kinds of situations.
A powerful design for fans of the brand
As usual, manufacturers launch new products without giving up the qualities that are most shared by their users. This is a good example of it. It is striking to see how it only weighs 12 kilograms, something that has been achieved thanks to the use of lightweight materials.
Now, what other solutions attract the attention of the product?
The Ducati electric scooter stands out, above all, for its dynamic qualities and its competitive price. Ride Apart
Thanks to its considerable power, it allows users to travel for a maximum recommended weight of 100 kilograms.
In the same way, it has been configured to be able to offer exquisite performance in terms of braking, since it has a regenerative proposal and another that can be operated on the rear axle. Thus, it is possible to charge, even partially, the batteries.
Well, how much would you pay for an electric scooter marketed by Ducati and manufactured under license by MT Distribution? As can be read in the aforementioned portal, each of the available units has a marketing price of 399 euros, an interesting option that attracts attention due to its competitive price.