Breaking Into New, Disruptive Strategies, VDO.AI Uses QR Codes and 3D Engaging Ads and Creative Solutions to Scale and Increase Customer Interaction
LOS ANGELES – (April 26, 2022)
 VDO.AI, the innovator in video advertising, announced a major step in the digital war for capturing consumer attention with the launch of its service focusing on exceptional digital strategies utilizing AI, QR codes, and 3D technology to build interactive campaigns that create results for businesses.  
VDO.AI understands video experiences and the importance of creating quality, premium content. The company builds complete transparency campaigns for its clients by capturing the perfect audience and scaling across all platforms. With VDO.AI, companies will be able to customize video ads, enhancing consumer experiences.  It can turn a brand's banner into a live chat, whereupon interaction with one's customers makes a giant leap past your competitors.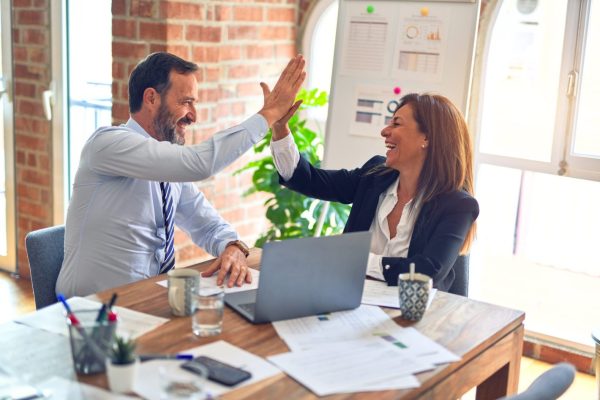 VDO.AI excels in the new category of designing 3D banner display ads and distinctive, creative CTV ads with QR Codes that encourage customer participation. By utilizing these creative concepts that are disrupting the market, VDO.AI strategically delivers clients' messages across all platforms (OTT, CTV, digital, and DOOH) and creates an optimal consumer interaction.  
"VDO.AI's premium demand marketplace and technology married with unmatched video formats deliver audience experiences that are leading industry engagements while bringing brands closer to the consumer across all screens and all streams. 
And our innovative video formats empower brands with new ways to embrace video like never before, with all the scale and data needed," said Sean Black, Head of North America, VDO.AI. "We are removing the barriers for brands with transparency in our approach and creating audience first executions that are built custom for each campaign, and not just pulling creative off the shelf. Innovation, scale, and experiences are all part of our standard practice – one that is proving to differentiate VDO.AI from our competition."  
VDO.AI builds ad campaigns in the mindset of a consumer, increasing engagement by easily and attractively embedding QR Codes that make completing transactions quick and easy. They deliver a complete video experience with solutions to drive results. Notably, VDO.AI has worked with leading industry brands in the sports, travel and hospitality, and tech industries. To find out more about VOD.AI, visit Redefining Video On Connected Devices | VDO.AI. 
About VDO.AI
VDO.AI is a global digital managed service, providing brands with intelligent high-impact solutions that win the war for consumer attention including video, targeting tailored audiences, and focusing on the consumer experience. Our solutions offer unparalleled monetization management solutions across CTV & OTT apps. We provide one-stop answers to drive the right outcomes for brands by combining creativity, reach, and targeting across all screens and devices. 
Press Release by VDO.AI.
VDO.AI Creates Digital Innovative Ad Campaigns Tailored for Customer Experience.