Bitcoin's Price Plummets Below $16,000 After Binance Backs Out of FTX Deal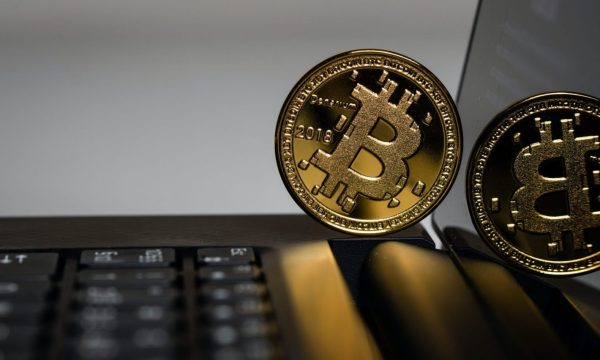 For the first time since crypto went mainstream during the COVID-19 pandemic, bitcoin's price fell under $16,000 late Wednesday afternoon. This marks a fresh low for the token this year. And bitcoin isn't alone; the entire crypto market is being rattled by the collapse of FTX, one of the fastest-growing crypto exchanges in the world.
Binance
Binance announced Wednesday that it would acquire FTX, following reports that FTX was in a sudden liquidity crunch. But after doing its corporate due diligence, Binance announced late Wednesday that it wouldn't move forward with the deal. That has further sent bitcoin tumbling, falling to $15,000s shortly after the announcement.
Bitcoin spent most of October in the $19,000 price point but managed to reclaim $20,000 just at the end of the month. It was holding steady until the FTX-Binance drama started unfolding, which ultimately sent crypto investors into a frenzied bank run. Aside from the current crash, macroeconomic headwinds have held Bitcoin and the crypto market down throughout this year, with bitcoin falling more than 70% in value since its all-time high last November.
Bitcoin hasn't been above $50,000 since Dec. 25, 2021. Despite the ups and downs, bitcoin's price has seen a nearly 70% drop in value since its all-time high above $68,000 on Nov. 10, set back by surging inflation, lagging recovery in the job market, and the Fed's ongoing signals that it would begin winding down pandemic measures to support the economy.
Here's how bitcoin's current price compares to its daily high point over the past few months:
| ONE WEEK AGO (NOVEMBER 2) | ONE MONTH AGO (OCTOBER 10) | 3 MONTHS AGO (AUGUST 11) |
| --- | --- | --- |
| $20,489.65 | $19,448.15 | $23,948.83 |
Prices updated: November 9, 2022
Though it has had a slow start to the year, bitcoin still entered 2022 on a relatively high note, with a strong November and early December that gave way to the recent downward trend. After starting 2021 in the $30,000 range, bitcoin increased throughout the year and hit its current all-time high when it went over $68,000 on Nov. 10.
Despite falling back significantly from its latest all-time high price, many experts still expect bitcoin's price to rise above $100,000 at some point — describing it as a matter of when not if. Shortly after bitcoin's latest all-time high in November, Ethereum marked its own new all-time high when its price went over $4,850. Ethereum has seen similar volatility following the latest high.
Bitcoin hit its first high of the year in 2021 when it went above $60,000 in April, and the price movement since then highlights the cryptocurrency's volatility at a time when more and more people are interested in getting in on the action. In the weeks between a July low point that took it below $30,000 and its most recent high point in November, bitcoin swung wildly up and down. The future of cryptocurrency is sure to include plenty more volatility, and experts say this is all par for the course.
We've talked to investing experts and financial advisors who advise against sinking much of your portfolio into the asset class for this reason. They work with clients to ensure volatile crypto investments aren't getting in the way of other financial priorities, like saving an emergency fund and paying off high-interest debt.
"You have a high chance of losing it all, but a small chance of winning it big," says Nate Nieri, a CFP with Modern Money Management in San Diego, California. "Don't gamble an amount that would burden your family or prevent you from achieving your goals" if you lost it all, he says.
How does this latest crash compare to previous ones, or even to regular stock market drops — and what does it mean for investors?
What Does This Price Drop Mean for Crypto Investors?
For those who invest in crypto for the long term using a buy-and-hold strategy, price swings are to be expected. Big dips are nothing to be overly worried about, according to Humphrey Yang, the personal finance expert behind Humphrey Talks, who says he avoids checking his own investments during volatile market dips.
"I've been through the 2017 cycle, too," Yang says, referencing the "crypto crash" of 2017 that saw many major cryptocurrencies, including bitcoin, lose significant value. "I know that these things are super volatile, like some days they can go down 80%."
Experts recommend keeping your cryptocurrency investments to under 5% of your portfolio. If you've done that, then don't stress about the swings, because they're going to keep happening, according to Bill Noble, chief technical analyst at Token Metrics, a cryptocurrency analytics platform.
"Volatility is as old as the hills, and it's not going anywhere," Noble says. "It's something you have to deal with."
As long as your crypto investments don't stand in the way of your other financial goals and you've only put in what you're ultimately OK with losing, Yang recommends using the same strategy that works for all long-term investments: set it and forget it.
If this type of extreme drop bothers you, you may have too much riding on your crypto investments. You should only invest what you're OK losing. But even if the drop is making you rethink your crypto allocations, the same advice still stands — don't act rashly or upend your strategy too quickly. Reconsider what you might be more comfortable with going forward, such as allocating less to crypto in the future or diversifying through crypto-related stocks and blockchain funds rather than directly buying crypto (though you should still expect volatility when cryptocurrency markets fluctuate).
"Don't check on it. That's the best thing you can do. If you let your emotions get too much into it then you might sell at the wrong time, make the wrong decision," says Yang.
What If You're Interested in Crypto, But Haven't Yet Invested?
Yang's set-it-and-forget-it approach to crypto reflects his philosophy for investing in the traditional stock market, but some experts feel cryptocurrency is too different from traditional investments to draw any historical comparisons. That's why A'Shira Nelson of Savvy Girl Money is staying well away.
Nelson primarily invests in low-cost index funds because "I can see history on that," she says. The newness of cryptocurrency and lack of trackable data make her wary of these crazy swings.
Potential investors looking to buy the dip should understand that fluctuations are par for the course, and be prepared for this kind of volatility going forward.  Even if you invest now, with prices relatively low, be prepared for them to fall even more. Again, only put in what you're comfortable with losing — after you've covered other financial priorities, like emergency savings and more traditional retirement funds.
What's Behind the Latest Bitcoin Drop?
Many investors see bitcoin's price swings as part of the game, but "volatility is tough for individual investors to deal with," Noble says. Like Yang, he warns against selling too fast.
Recent price fluctuations highlight the heightened volatility that crypto has been recently experiencing, though major macroeconomic events seem to be having less of an impact on that volatility lately. That noted, in an industry as new and unproven as cryptocurrency, it doesn't take much to drive big swings in price.
While fluctuations are expected, Noble says he's been surprised by some of the recent big drops. "I thought the market was maturing and these things would be less frequent and severe. Boy was I wrong," he says.
He likens the drop to the stock market crash of 1987, from which the markets took months to recover. But because crypto moves a lot faster today than equities did in the 1980s, Noble says we may see a quicker recovery.