If you forgot your mobile at home, there are several ways to survive without it. Surely you have had that feeling of anguish when you cannot find your smartphone, and when you are about to panic, you can remember that you have left it at home. This can be a much more complex problem than it might seem at first glance since, with the pace of life that is carried out in these times, the use of the mobile phone is essential for day-to-day life.
This may lead you to wonder what to do if you have forgotten your mobile at home. Well, the first thing you should do is stay calm and think coldly to resolve the situation while away from your device. That is why today we will show you some tricks that can be very useful if this happens. So let's get started.
First of All, Make Sure You Have Really Forgotten your Mobile at Home
This solution may seem pretty obvious, but it is a good way to start dealing with the situation. The first thing to do is make sure that the device has been left at home and that you have not lost it elsewhere. Fortunately, there are several options for doing this, and we'll go over these in more detail below.
Use Google Voice
locate your cell phone with google voice The Google Voice application will be great if you lose your cell phone since you can call your phone using a computer or other mobile device. You just have to log in with your Google account and enter your phone number, the application provides you with a virtual number when you register. This will allow you to make local and international calls to verify the whereabouts of your mobile.
You May Also Utilize The Find My Smartphone Function to Locate Your Device
find your phone with google maps
If you are an Android user, there are several ways to find a lost device, and one of the most useful is to use the Find my device feature. This tool allows you to locate, block or erase the information on your device.
You will only have to enter here, log in with your Google account and the map of the app will show you the approximate location, and if it is not it will display you the last known location if it is available.
Your Smart Speaker, Another Great Ally
If you have a smart speaker, it can be your best ally when getting the mobile inside your home. Through Google Assistant you can make sure that your smartphone is at home. Of course, this option is only useful if you are inside the house or if, for example, you have returned to look for it.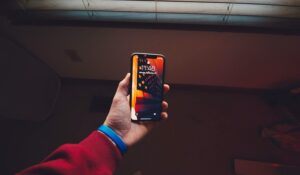 You must be clear that for everything to go well, you will have to have logged in with the same Google account on both devices, in addition to having previously linked them. Then, just say "Ok Google, find my phone", and Google Assistant will make it ring, even if the mobile is with the volume turned off or in silent mode.
Now That You Know That The Mobile is at Home, How to Survive Without it
If you have already passed the scare and the bad time of believing that you had lost your mobile, it is time to compose yourself and invent one or more ways to survive the rest of the day without your appreciated device. Although your day-to-day depends on the use of your smartphone, there are still ways to solve it:
If you are in your office, you can enter your Gmail account to access both your emails and all the contacts that you have stored in your Google account. Maybe you can communicate with whoever needs to know that you do not have your mobile at hand.
You can use the desktop version of the main messaging services such as WhatsApp or Telegram and the most popular social networks of the moment.
You can even attend a meeting or class through a video-conferencing application.
Just enjoy the freedom of not having to be a slave to notifications, messages, and calls, at least for a few hours.
And if the worst happens and your mobile is definitely lost, we recommend you check how to lock your mobile remotely in case of theft or loss.