What is Spotify Greenroom and How Does One of the best Clubhouse Alternatives Work?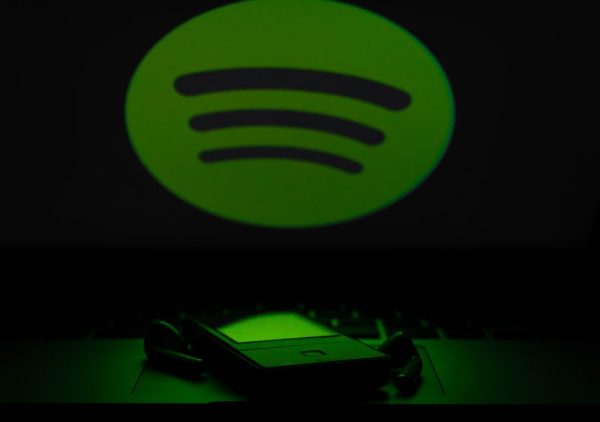 Voice chats have become one of the main forms of communication these days, and more and more platforms are adding this feature. Applications like Telegram allow you to schedule voice chats, Twitter has the already popular Spaces, and Instagram its audio rooms, but the one that is really telling the time is Clubhouse.
And now Spotify has joined the competition by creating its own Clubhouse alternative called Spotify Greenroom. And in this article, we are going to clarify all your doubts about this new application, what it is, how it works, and how you can participate in it. Let us begin!
What is Spotify Greenroom?
Greenroom is a social media platform created by Spotify that uses live audio to connect people. You can use Spotify Greenroom to chat about the things you care about in virtual rooms, and artists can use it to connect with fans in a whole new way.
Anyone familiar with Clubhouse will instantly recognize the idea, however, while Spotify Greenroom offers users a similar experience, you don't need an invite to enter. Its origins date back to March 2021, when Spotify acquired the sports-focused audio app Locker Room from Better Labs to enter the live audio market.
Now Greenroom is available in 135 unique consumer markets around the world and was recently launched on iOS and Android devices. Greenroom's features are on par with many of its counterparts, including Clubhouse, Twitter Spaces, and Facebook's Live Audio Rooms.
How Spotify Greenroom works
The Greenroom app works like most voice chat services currently available. In order to join the app, you will have to log into your Spotify account and then you can choose your specific interests. To find and participate in audio chats, you must join groups within the platform.
These voice conversations take place in a virtual variety of rooms and anyone can create a room on the platform and invite other users through the calendar or using the scheduling function. Once everything is ready and after selecting a theme, your room can broadcast "live". Additionally, Greenroom uses some of Spotify's personalization strategies, making specific recommendations to users to improve their experience.
Maybe you might be interested | How to download music and podcasts from Spotify
Listeners entering a room can participate by listening to conversations, requesting to speak, or writing their reactions during a live session. They will also have the opportunity to applaud the speakers during the broadcast and may even be invited to "go on stage" to speak. Greenroom also has mute options and moderation controls, and each room can hold up to 1000 people.
Should I create a Spotify Greenroom account?
The best thing about this app is that anyone can join, and signing up is pretty easy. You can use your Spotify account to log in or just use your email address. Also, since this is a direct audio chat app, you don't need a premium Spotify subscription to use Greenroom, and the good news is that the app is ad-free.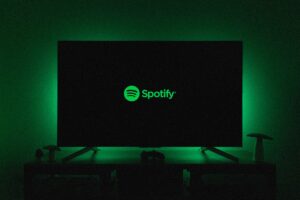 How to create a room in Greenroom
The process to create a room in Spotify Greenroom is extremely simple, all you have to do is complete the following steps:
Open the Spotify Greenroom app.
On the application's home page, click on the New Room button.
Now you will be asked to set the room name and the name of your show or podcast.
Then you will have to select a group. This is mandatory, as this lets group members know that you are planning to go live.
You can also enable the Get room recording option if you want to record the room. Once the room has been closed, the audio file will be emailed to you.
Finally, click on the Live button to allow people to join your room and chat.
How to join a room on Spotify Greenroom
Joining a room in Spotify Greenroom is just as simple, and with a few simple steps you can do it:
On the home page of the application, you can scroll through the different rooms available and click on the one that interests you to join.
Also, you can tap on the search icon at the bottom to search for a particular room that you want to join.
Once the host of that room is activated, you will receive a notification when a broadcast starts
Spotify Greenroom seems to be here to stay, and although it is still in its infancy, it is a good move by the company to attract more competition to the growing universe of audio chats. It could also establish itself as one of the best podcast apps that are available.