A Range of Measures for the Crypto Sector
London, April – UK government has announced its intention to promote an encouraging desire for the digital currency sector and has stable holdings as a valid means of payment.
According to the announcement, the UK government seems to be joining a series of countries that see the digital realm as an integral part of the world's economic and technological future and choose to take an active and supportive part in it.
This British movie stated by Rishi Sunak the Chancellor of the Exchequer might encourage other countries to Crypto assets and Crypto technologies as stated in other countries such as the USA and Russia earlier this year.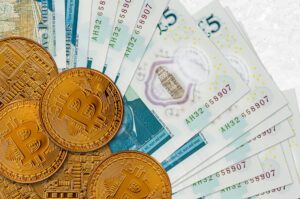 The UK government is interested in attracting investors and enabling more employment in its territory, so it plans to create an infrastructure that will allow companies to experiment with technological innovation in the field.
In addition, the British Financial Conduct Authority (FCA) plans to hold a conference in May with industry participants with the aim of learning from them about the evolving field in terms of adoption, technology, and also regulation. The government statement came after the FCA announced the granting of extensions to the temporary licenses of many crypto companies in the country.
A 'Global Cryptoasset Hub'
Sunak stated that he is planning to make Britain A Global Hub for Cryptoassets and leading financial industry. Moreover, said he, that the Crypto regulation would protect customers.
"It's my ambition to make the UK a global hub for Cryptoasset technology, and the measures we've outlined today will help to ensure firms can invest, innovate and scale up in this country."
"We want to see the businesses of tomorrow – and the jobs they create – here in the UK, and by regulating effectively we can give them the confidence they need to think and invest long-term."
Said Rishi Sunak who recognizes the advantages and potential of Crypto and Blockchain technology. The government would explore using Stablecoins as a means of payment in the UK. With the right plan and regulations, the UK will legalize the use of Cryptoassests as a form of payment.
https://twitter.com/RishiSunak/status/1510985313409245184?s=20&t=VZ46s2gW4COnHXrzdRu9SQ
Sunak to launch an NFT
The finance minister, Rishi Sunak has asked the Royal Mint to issue a government Non-Fungible Token – NFT by the summer, while the government investigates whether it can raise funds using blockchain technology. According to the finance secretary, all the details will be revealed to the public soon.
It's amazing to see how Britain is encouraging crypto technology and investments, that's the future of global markets.