Acorns, the popular US-based micro-investing app, has announced its acquisition of GoHenry, a UK fintech company focused on providing financial education and management tools to children aged 6 to 18.  The move is seen as a strategic expansion for Acorns into the family finance market and will allow them to offer their services to a new demographic.
With this purchase, Acorns aims to become the go-to financial management platform for parents who want to teach their kids about money management early on in life. The merged firm will have over 6 million subscribers, and Acorns will get many new sponsors. Edison Partners, Revaia, Citi Ventures, Muse Capital, and Nexi are among GoHenry's investors.
This is a significant event in the world of fintech, particularly for parents who want to teach their children about financial management. It's no secret that saving and investing money can be challenging for many people, but it's especially true for young people who are just starting to learn about money. Acorns has taken a big step towards helping parents educate their children about how to handle finances responsibly.
This partnership would allow both companies to expand globally even further beyond their respective home countries (the US and UK). The combination will allow them both access to each other's markets which could lead them toward exploring new growth opportunities beyond that.
GoHenry and Its Services
GoHenry is a fintech company that provides financial education and management tools specifically designed for children and teenagers. The platform allows parents to set up accounts for their children, monitor their spending, and allocate allowances. Children can use the GoHenry app to manage their money, set savings goals, and learn about budgeting.
The company also offers a prepaid debit card that can be used for online purchases or in-store transactions, giving children a sense of independence while still being under parental supervision. With GoHenry's focus on educating young people about responsible financial habits, the purchase by Acorns seems like a natural fit for both companies' missions.
One of the unique features of GoHenry is its "tasks" function, which allows parents to assign chores or tasks for their children to complete in exchange for a financial reward. This not only teaches children the value of hard work and earning money but also instills a sense of responsibility and accountability.
Overall, GoHenry's approach to financial education goes beyond simply providing tools and resources but actively involves children in the process of learning about money management through real-life experiences.
Acorns' Expansion Into The Youth Financial Market 
Acorns is a micro-investing app that enables users to invest their spare change from everyday purchases automatically. The platform rounds up the user's purchases to the nearest dollar and invests the difference into a diversified portfolio of ETFs (Exchange-Traded Funds).
Acorns was founded in 2012 and has since grown rapidly, with over eight million accounts and $3 billion in assets under management. The company aims to make investing accessible to everyone, regardless of their income level or financial knowledge, by simplifying the investment process and offering personalized investment recommendations.
Acorns is expanding its reach into family finance and looking to empower parents and children alike when it comes to money management. Acorns' addition of GoHenry marks a significant expansion into the youth financial market, which is largely untapped by traditional financial institutions.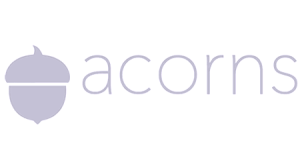 By targeting children and teenagers, Acorns can tap into a new customer base that has yet to establish relationships with other financial service providers. The move aligns with Acorns' broader mission of democratizing access to investing and personal finance management. With GoHenry's expertise in educating young people about money management, Acorns can offer its users a more comprehensive suite of services that cater to all age groups. This strategic expansion could also help Acorns build brand loyalty among younger generations, setting the stage for long-term growth as these customers age and their wealth grows.
One potential benefit of Acorns' expansion into the youth financial market is the opportunity to address the gender wealth gap. According to a study by UBS, women tend to have less financial literacy and lower investment participation rates compared to men. By introducing children, especially girls, to basic financial concepts and providing them with tools for money management early on in life, Acorns could help bridge this gap and empower future generations of women investors.
Bottom Line
The acquisition of GoHenry by Acorns is a strategic move that will enable both companies to expand their reach and offer more comprehensive financial management tools for families. By tapping into the youth financial market, Acorns is positioning itself as a leader in family finance and setting the stage for long-term growth. With GoHenry's focus on educating young people about responsible financial habits, it seems like a natural fit for both companies' missions. It will be interesting to see how Acorns integrates GoHenry into its platform and what new products and services they develop together in the future.
It is worth noting that the acquisition of GoHenry by Acorns comes at a time when financial literacy and management are becoming increasingly important for young people. With rising student debt and an uncertain economic future, it has never been more critical to educate children on responsible money management.
In fact, a recent survey found that only 16% of American high school students were required to take a personal finance course before graduation. By expanding its reach into the youth financial market through GoHenry, Acorns is helping fill this gap and making financial education more accessible to all.