The reporting season starts in mid-October and provides insights into important areas. Especially for investors, it seems of great importance to finally have more clarity about their own opportunities and the situation in the financial markets.
Also interesting is the ask whether there are further impacts for certain groups of companies or whether recovery is looming. On the Nasdaq, the figures were up to the middle of the second quarter except for bad, but slowly a subtle recovery is emerging. Is this cross-industry?
Forecasts for 2022 – What Investors Need to Know now
Trading platforms looking forward to the development in Q3 of 2022. Forecasts see an increase of 4.5% year-on-year, but a minus 1.7% quarter-on-quarter. In total, profits of about 465.32 billion are forecasted. Revenues, on the other hand, are estimated at $ 3, 644.1 billion, which corresponds to an increase of 9.7% year-on-year.
The decline in profit growth – is a turnaround foreseeable?
At the beginning of the new reporting season, profit growth is 2.6 percentage points fallen sharply. The long-term decline is on average even at 3.3 PPT. Measured, however, the latest trend is showing discrepancies here. In six out of eight forecasts there is talk of an increase in growth expectations.
The last one so far the peak was reached in the 3rd quarter of 2022 at the end of 06/22, with a growth of 11.4%.  Since then, there has been a drastic slump.
The energy sector was not included in the calculations. Since the beginning of the month, however, even without energy, profit growth in August is in the negative territory slipped, it stands on October 22 at – 2,0%. Here, even from one
this is a turning point because only twice in economic history has there been negative profit growth without including the energy sector.
Large Companies With an Audit Before Te Reporting Season
Even before the reporting season, several large corporations had to deal with an absolute crash in the market. Thus, Warner Bros lost Discovery Inc. within 30 days, a downgrade of 41.5%. Other crashes were at Ford Motors, Dow Inc., Boeing Co., and Eastman Chemical Co.
A particularly high margin is expected for the next 12 months, currently, expectations are at an all-time high. The increasing pressure from increased Commodity prices and higher wages is achieved by transferring the costs to the
Consumers are covered. Show comparisons between September 2022 and September 2021, that there is only a tiny drop in margin estimates. In September in 2021, 12.2% compared to 11.8% in September 2022.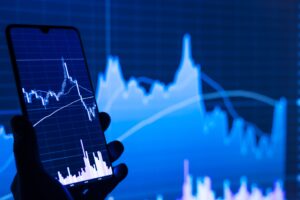 The largest increases can be attributed to the energy, utilities in general, and real estate sectors register. In total, there was a decline in margin expectations in seven sectors to register. The sharpest decline concerns communication services. The following are drastic declines in technology, cyclical consumer goods,  non-cyclical goods, and industry.
Conclusion
Companies are expected to be aware of the macroeconomic outlook, consumer health, and express supply chain management, and ensure optimizations. It has accumulated it has been shown that large companies, due to the existing fears and concerns revise or lower their forecasts. This, in turn, will lead to further downtrends to have a consequence.