So you can see which programs consume a lot of RAM memory on your Windows computer and how to fix it. It is possible that when you are using the computer and you have many programs running you will notice that it becomes slow or does not work as smoothly. This usually happens when the computer is already low on RAM and consumption exceeds the limit.
And although computers are configured so that when the amount of available RAM is exhausted, they make use of virtual memory to continue running programs, you will not get the same performance.
programs that are consuming RAM memory in WindowsHow to see the programs that are consuming RAM memory in Windows?
If this problem is happening to you, there is a way to know which programs are consuming the RAM memory on your Windows computer. If you want to know the step by step, we invite you to continue reading.
What is RAM memory?
The "Random Access Memory" ( Random Access Memory ) or better known by its acronym RAM, is one of the essential components that make up the hardware of a computer.
Its purpose is to serve as a link or bridge between the operating system, software, processor, and other devices related to the PC. In general, these components have a high enough reading and writing speed to be able to communicate all the parts of the computer.
Why is RAM important?
As we mentioned earlier, RAM memory is essential within a computer. Together with the motherboard, the processor, and the hard disk, they are in charge of guaranteeing not only the operation of the equipment but also that it is as efficient and as fast as possible.
In this sense, all information, process, or action within the computer necessarily passes through the RAM memory, hence its great importance for the performance of the computer.
How to know which programs consume RAM memory in Windows?
Being clear about what it is, how it works, and what is the importance of RAM memory inside the computer, it is time to move on to how to correctly manage or view the programs that are consuming RAM memory in Windows and thus avoid falling short and slowing down your computer.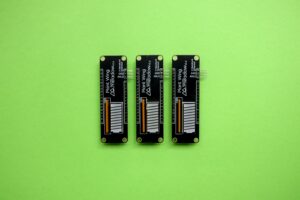 The first thing you should do is go to the "Task Manager". To do this, you just have to perform the following key combination "Ctrl + Alt + Delete". Also, you can go to the Windows taskbar and right-click on it, and search for "Task Manager".
After performing this step, a very simple window will open where you must locate the "More Details" button and click on it.
How to know which programs consume RAM memory in Windows
At this point, it is observed that different tabs appear within the task manager. You must locate the one titled "Processes" and click.
Now, a list will appear with all the processes and applications that your PC is currently running and also in the background.
To have a better view of all the processes and to know how much each one consumes, click on the "Memory" heading. In this way, the processes that consume the greatest amount of RAM will be organized from highest to lowest.
It only remains to find the process that is consuming the most RAM. You must bear in mind that the type of actions you are carrying out on your computer will depend, there will be processes that make more or less use.
How to know which programs consume RAM memory in Windows
For example, if you are doing homework or office work, there should not be a very high consumption. However, if you are editing videos, photo retouching is logical that consumption increases significantly.
The idea is to locate the program that is consuming RAM memory that is not consistent so that a "suspicious" consumption should be synonymous with a failure.
Once you find the program, just select it and click "End process". This will completely close that program and free up the portion of RAM it has been using. This action can be instantaneous or take a few seconds.
End process in windows
If you notice that it takes a long time or that the process is not finished, you can restart the computer, which will help to solve this and other errors that may be occurring.
After completing these steps, close the task manager and continue enjoying your PC.
Only in this way, you will be able to see and solve the problem with programs that are consuming more RAM memory than they should in your Windows operating system. If you notice that the problem persists, then we recommend that you consider expanding the amount of RAM on your computer or upgrading it to a more powerful one.