You can schedule your tweets to be published when you see fit, simply and easily. Now that Twitter allows users to schedule their posts from their own app, the need to get a third-party tool or plug-in, or even pay for a service to schedule tweets, has been almost completely reduced. Although there are good and useful Twitter apps, with the main app finally adding this feature, you don't need to do anything else.
So, surely you are wondering how you schedule posts on Twitter. Just make sure you have an account and all your login details at hand, because we have prepared for you a simple guide to teach you how to program your tweets.
Schedule your posts on Twitter
Just a few months ago, Twitter implemented a new function that allows you to schedule your publications, directly from its official application. This new tool is quite useful if you want to prepare a tweet for a product launch, or a news announcement, for example. This also gives you the flexibility to maintain a constant stream of content with your followers, without having to manually tweet while you're busy, or late at night.
This was something you couldn't do a while back unless you used TweetDeck or a third-party service like Buffer, but that's now a thing of the past. And then we will show you the methods to publish your tweets from the Twitter application and website.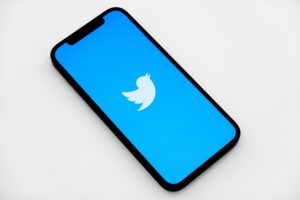 How to Schedule Your Post From The Official Twitter Application
Fortunately, the Twitter application has a lot to offer you and this new tool is one of its best features, all you have to do is follow the steps that we will detail below:
Open the Twitter app on your iOS or Android phone and log in with your account.
Write the post you want to schedule, just as you normally would for any tweet.
At this point, you can add any medium like an image, video, GIF, or emojis to your post, and you can even create a poll.
Then, click on the calendar icon to open the tweet scheduling options.
Now, set the date and time for your post, as well as the time zone, which is a useful option if you need to find out
different times around the world. You should know that by default, Twitter will set the schedule of a tweet for a period of exactly five days.
To finish, click on the Confirm option at the top right of the screen, and voila, your tweet is already scheduled.
How to Schedule Tweets From The Web Version
If you are one of those who prefer to use the desktop version of this social network, you don't have to worry, since from there you can also schedule your publications in a simple and easy way.
Enter the Twitter website, from the browser of your choice and log in with your account.
Create the post you want to schedule, just like you do on a daily basis when posting a tweet.
Now click on the clock icon to display the scheduling options.
Set the date and time of your post.
Click on the Confirm option and it will be done.
Of course, you can still use alternative third-party apps that take a different approach than the official Twitter app.
However, and as we mentioned at the beginning, thanks to this and other tools that Twitter has been incorporating, it is less and less necessary to have third-party add-ons to make the most of your account on the social network.