YouTube Kids is available in the App Store and you can install it on your Apple TV easily and quickly so that your children are safe while they enjoy fun videos on the network.
YouTube is the perfect place for all those online video lovers who always want something new, but many times its content is not suitable for the little ones in the house. To avoid these problems, the company created YouTube Kids, a version of the platform aimed at children.
However, this app is not installed by default on all supported devices, so you will have to do it yourself. That is why this time we want to show you how to install and use YouTube Kids on your Apple TV. So you can't stop reading until the end.
Install YouTube Kids on your Apple TV without problems
YouTube TV is available for almost all devices, and you can enjoy it on the web, on Android or iOS devices, as well as on Amazon Fire TV, Android TV, and other smart TVs. However, for Apple TV users, the only option to watch YouTube Kids was through a mobile device or computer.
Fortunately, and although it took a little longer than expected, just a few months ago the video platform owned by Google launched the version of YouTube Kids dedicated to Apple TV users. This has been a blessing, since it allows parents to monitor the content that their children consume within the platform, being sure that children will not have access to inappropriate content.
YouTube Kids, is one of the applications of the YouTube ecosystem, and effectively removes the adult content available on the service so that your children can have the best viewing experience without the threat that they can see something improper.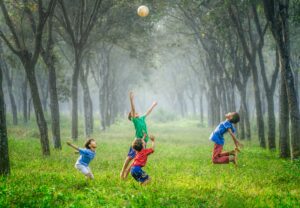 How to install YouTube Kids on Apple TV
The first thing you should know is that YouTube Kids is only available in some regions selected by the company, therefore, you will have to make sure that the service is available in your location. With this clear, you will not have to complicate too much to install the version of YouTube for children on Apple TV.
Basically, all you have to do is go to the App Store, find the YouTube Kids app, download it and install it on your device. Once downloaded, children can start enjoying the service without having to log in, but you can also register with your Google account. And if you've used YouTube Kids before, parental controls and all settings will transfer to the Apple TV app.
In addition, you can launch the application through Apple's virtual assistant just by using the command: "Hello Siri, open YouTube Kids." On the other hand, you still have the option to update your settings through a mobile device or the YouTube website.
What can your children see on YouTube Kids?
As its name implies, YouTube Kids is an application just for children, designed to provide a more content environment that makes it easier and more fun for them to explore content on their own. It is also designed to help parents and guardians have more parental controls to help protect children from content that they may not need to watch.
Here, little ones will find free content ranging from arts and crafts, cartoons, nursery rhymes, to toy reviews, games for kids, to educational videos and tutorials. So if you have an Apple TV, now you can rest assured that your children only watch age-appropriate content.
And if you want to try something different, you may want to check out the best alternatives to YouTube.