You can enjoy Microsoft Office products on your Chromebook. One of the great things about Chromebooks is that they are based, in large part, on cloud syncing. This means that you will not have to fill your hard drive with endless and often unnecessary files, instead, you can do almost everything through Google Drive. However good it is, most of us are used to Microsoft Office applications like Word, Excel, and PowerPoint. Fortunately, you can install and run them on your Chromebook.
While you can't install the desktop versions of Office on a Chromebook, you still have options to have them, with some limited capabilities, on a Google laptop. So read on and discover the easiest methods to install Microsoft Office on your Chromebook.
Use Google Play Store
You can use the Android application store to install all Microsoft Office products since the most recent Chromebooks have this useful support that will allow you to carry out your mission. However, it is also advisable to check the compatibility between applications, since, in some cases, it may happen that the software does not support the app.
If all is well, this is the easiest way to enjoy all the benefits of Microsoft Office on your Chromebook:
Open the Google Play Store app.
Click in the search bar to type the name of the Microsoft Office product you want to install.
Select the application you want to download.
Now, click on the Install button.
Once it's downloaded and installed, press the App Launcher button to locate it inside your Chromebook.
Finally, access your Microsoft account and you will be ready to start using the new tool that you have at your disposal.
Since Google announced updates in 2016 with new support for Android applications on its laptops, more Chromebook models have benefited from the Mountain View giant's mobile operating system apps. Also, it is important to note that all these applications are designed to be safe, as long as you download them from the Google Play Store.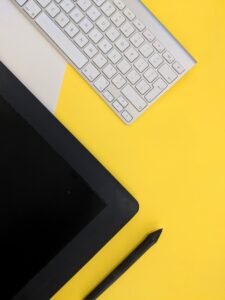 Use Microsoft Online
If you have not been able to download the applications from the Google Play Store, all is not lost. Microsoft Office Online is another great alternative, even if your Chromebook is an older model that is not supported by Android apps. This way you will be ready to access and edit documents using this version, so make sure you have a good WiFi connection.
You must be clear that although this option will allow you to access Microsoft Office programs, we must not forget that Google laptops were not created precisely to support an operating system other than Chrome OS, therefore, some functions that you would have in Windows or macOS would be restricted using this method.
Stream Office to your Chromebook
If you don't want to use Android apps (or you can't), and the online version doesn't seem complete, another option is to run Microsoft Office on a PC and stream it to your Chromebook. This could be beneficial because you have the option to run the full desktop version made for PC, as well as having all the features, with no limitations. Before starting, make sure you have Microsoft Office and Google Chrome installed on your PC. Also, make sure you have a stable internet connection on both your PC and your Chromebook and follow these steps:
Open the Chrome browser on your PC and enter the Chrome Remote Desktop website.
Click the Configure remote access option.
On your computer, install the Chrome Remote Desktop plugin.
Go back to the original tab on your PC and give your computer a name.
Next, enter a PIN of at least six numbers and click Next.
If prompted, enter the PIN that you created on your PC.
Clever! Now you are already streaming Microsoft Office from your PC to your Chromebook.
We hope that with these tricks you can already use Microsoft Office on your Chromebook without too many problems. And if you liked this article, you may also be interested in knowing how to take screenshots on one of Google's laptops.