Prevent specific people from seeing the content you post on your Facebook stories. Since its launch, Facebook has become one of the most used social networks in the world, and this is due, in large part, to a large number of functions and features that it can offer. One of the most recent and popular is the ability to create Instagram-style stories. But what if you don't want to show them to all your friends on the platform? Well, we have the solution. And here we will tell you how to hide Facebook stories from one or more specific people. So let's get started.
Hide your Facebook stories and ward off snoopers
Being a top-notch social media platform, Facebook introduced many features and options for users. Facebook Stories is a function that you can use to upload a temporary status that, like WhatsApp status and Instagram Stories, is automatically deleted after 24 hours of publication.
By default, these stories are visible to everyone on your friends list within the social network. However, it is possible to make it public or block a specific person so that they cannot see them at any time. This is another Facebook privacy setting that you will surely want to consult to make your profile more private and secure.
How to hide Facebook stories from someone specific
If you want to hide Facebook stories from a specific person, you should know that you are in the right place. And, it is possible to prevent one or more people from seeing the stories uploaded to your Facebook account, and all you have to do is follow these steps:
Open the Facebook website and enter your login credentials to log into your account.
Then click the arrow button associated with existing stories. You can also identify this option with the phrase See all stories.
Alternatively, enter facebook.com/stories in your browser's address bar and press the Enter key to open the site.
Click on the Settings option after you've arrived.
This menu will take you by default to the Stories tab you have muted.
Then, click on the More option and switch to the Privacy tab of the story.
Now, click on the option Hide story a.
Facebook will show you a search box that you can use to find the person you want to avoid on your friend's list. After finding it, select it and click the Save button.
If you want to block multiple people at once, select them all before clicking the Save button.
From now on, the selected people will not be able to see your stories.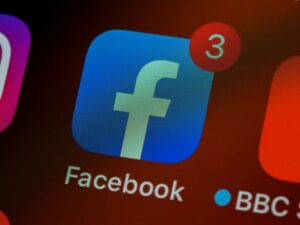 How to remove someone from the Facebook block list
If you added someone by mistake or if you want to remove someone from this blacklist for any reason, you will simply have to comply with the following steps:
Login to your Facebook account.
Click the See all stories button.
Then select the Settings option.
Click on the More option.
Now, click on Privacy of the story.
From the pop-up menu, select Hide story from.
Next, deselect the person in question, and click the Save button.
As you can see, it is very easy to hide your Facebook stories from specific people and keep your privacy safe within the social network. And if you want to get the most out of Facebook, you may also be interested in knowing how to create chat rooms in Messenger Rooms.