There is no doubt that today, Wiseplay is one of the most popular multimedia entertainment-oriented applications out there. Noted for providing the ability to enjoy all kinds of live programs, streaming, and TV series with excellent quality, Wiseplay is one of those applications that more and more users are hooked on and get more out of.
However, one of the great virtues of Wiseplay is, in turn, one of its main limitations: it is an exclusive app for mobile phones with Android and iOS operating systems. That said, although many think that it is not possible to have Wiseplay on a PC, the truth is that there is an effective and safe way to bring all the benefits of this great application to the comfort of the screen of our computer with Windows 10 operating system, 8 or 7.
Do you want to know how to download and install Wiseplay on a PC? then you must join us and you will see how easy it is to have Wiseplay on your computer.
How to install Wiseplay
The method that will allow us to install Wiseplay on our computer is none other than using one of the many excellent Android emulators for PC that we can get on the internet. Although it sounds like a complicated task, the reality is that it is something very simple and that it will not waste money or much time.
To do so, we are going to download one of these emulators and install it on our PC, a matter of later install Wiseplay, and play its content from this platform. To carry out this process, we are going to leave you the steps to follow:
From your browser, download and install an Android emulator. We recommend BlueStacks.
Download BlueStacks
Once BlueStacks is downloaded and installed, launch the software and download Wiseplay from the PlayStore.
If you want, you can also download the Wiseplay apk and install it directly on BlueStacks.
Once the Wiseplay installation is complete, you can start using and enjoying this application from BlueStacks using your PC.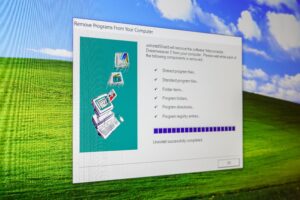 How to configure
Once you have Wiseplay on your computer thanks to BlueStacks, then surely you are thinking about how to start enjoying your favorite content through this platform. In this sense, to do so you will need to download the popular wiseplay lists, which are based on codes that must be entered into the app to have access to all the content that is broadcast live and that can be played from this platform. Here's how to configure Wiseplay to use these lists:
Open Wiseplay and press the " + " button located in the upper left corner of the screen.
Click add a list from the URL.
Now you just have to press Ok.
When you do this, wait a few seconds and you will see how new channels are added to your Wiseplay list.
Wiseplay lists
Now that you know how to install Wiseplay on your PC and understand how you can configure the app to have all the channels you want, it is likely that you will be interested in having a list of pages to get the best Wiseplay lists in a totally free and safe way. For this reason, we make your life easier and we recommend these options:
With all this, you no longer have an excuse to start getting the most out of Wiseplay from your computer, what are you waiting for?