Android has some hidden features that you can only access by activating Developer Options. Today, a large number of Android users use their tablets and mobiles for much more than just communicating. For all those users who see way beyond the basic functions of their devices, Android offers the developer mode.
Android devices have a set of options that allow you to access some hidden functions on your tablet or smartphone. Either root your mobile, change the animation speed, and much more, but for that, you will first have to how to activate these options. That is why below, we will tell you what the developer mode is and how to enable it.
What is Android Developer Mode?
The development mode is nothing more than a compendium of advanced options that is available on most Android mobiles. Generally, this setting is used for debugging and development purposes for some applications.
Therefore, it is to be expected that the developer options are hidden. In this way, Android prevents its less experienced users from accidentally enabling options that can cause unexpected and catastrophic results. In these cases, even pressing a button could affect the performance of your device, so you have to be very careful.
How to Enable Developer Mode?
Enabling developer mode on your Android device is much simpler than it sounds. This process generally consists of locating the build number of your device in the Settings menu and pressing it as many times as possible. It seems simple enough, however, there is a detail, the exact location of the build number may vary depending on the make and model of your device. Placing a tutorial on each brand could take hours, however, what we can do is show you a general way to do it on most Android devices.
Select the Settings option on the home screen of your device.
Then select the System option.
Then tap on About device.
Now click on the Software Information option.
Find and click on the Build number option at least seven times in a row.
After completing this step, you may need to enter your PIN for verification. After activating developer mode, a message will appear on your screen with the message: You are now a developer
To activate your new functions as a developer, you must access your device's settings where you will find Developer Options as a new entry. Press this button, and toggle the switch without it yet. From this section, you can make as many adjustments to your phone as possible that you could not do before.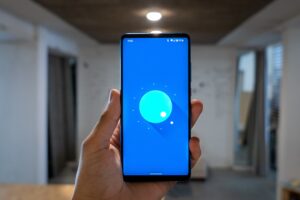 What is The Developer Mode for Android Devices?
The developer mode on Android phones allows access to configuration options that are not visible to the naked eye. With some knowledge of handling these functions, you can control your device like a pro. Here are 3 of the many features available with developer mode on Android:
You can control device animations In your new Developer Options section, you will be able to see the new options for the window animation scale, animation of transitions, and duration of the animation. Window animation controls the speed at which application windows open, transition windows control the speed at which you can switch between applications.
Finally, the animator duration handles smaller animations like pressing menus and buttons. If your device is much slower than normal, reducing any of these values can speed up its performance. Your tablet or mobile will become much faster than ever.
Change the GPS location of your device If you want to play a prank on a friend, or simply pretend that you are in a different place than you are in some of your applications, with the developer mode it is possible. The Simulated Location App option is available here.
In this section, you can configure the spoofing of your GPS, but you will also need an app that is capable of doing it. Luckily, in Google Play you can find many applications that can help you in this matter. In developer options, you can select the application you want and change your location settings as you wish.
Record your screen activity If your device does not have, by default, the option to record the screen, you can do it with developer mode. From app demos to Android tutorials, all your activity can be logged.
So, what are you waiting for to activate the developer mode on your Android mobile?