When you get hold of your new iPhone 11, iPhone X, or any other iPhone, one of the first things you'll want to do is transfer all of your old data to your new smartphone.
Whether you use the automatic transfer function of iOS 11 (or higher), or if you use iCloud or iTunes and a USB cable, the first thing you should do is backup to your old iPhone. Once this is done, you have several options to restore the data to your new iPhone.
How to Use Automatic Setup With Your iPhone in iOS 11 (or higher)
Starting with iOS 11, you can use any iPhone to configure a new one, which means that you can transfer the settings from the mobile you were using to the new one just by moving them closer.
Let's see how:
Steps to Transfer Data From Your Old iPhone to a New One With Quick Start
1. Turn on the new iPhone and select the language while keeping the old iPhone very close.
2. Click Continue in the pop-up window that asks you to set up the new iPhone with your Apple ID.transfer pass data 3.iphoneUse your old iPhone to scan the image that appears on the new iPhone.
4. Put your previous iPhone's passcode into the new one.
5. Set up Touch ID on the new iPhone.transfer pass data iPhone 2
6. Scan the image, enter the access code, and set up Touch ID.
7. Choose to restore your new device from the previously made iCloud backup and finish setting up your new iPhone.
8. Accept the terms and conditions.
9. Click Continue to finish configuring the settings for Siri, Find my iPhone, Location, etc. Click on Continue.
10. Carry on with the standard setup procedure for your new iPhone.
11. How to use iCloud to move your data to your new iPhone.
12. If you use iCloud to back up your iPhone, you can transfer all your data wirelessly.
Manual Activation
Depending on when you last backed up, you may need to manually activate a backup before making a transfer of your data.
1. Open Settings on your old iPhone.
2. Press your Apple ID banner.
3. Go to iCloud.
4. Tap iCloud Backup.
5. Tap Back up now.
6. Turn off your iPhone once the backup is done.
7. Remove the SIM card from your old iPhone if you are going to use it on the new one.
8. Before proceeding, wait for the backup to finish. Now you can put aside your old iPhone. Make sure your new 9.iPhone is turned off when you start with the following steps:
Wait for the backup to complete before continuing.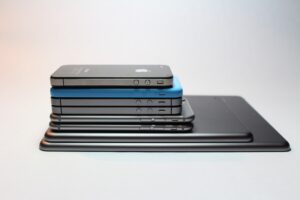 Now you can put aside your old iPhone. Make sure your new iPhone is turned off when you start with the following steps:
1. Insert your old SIM card into the new iPhone (if this is your case).
2. Turn on the iPhone.
3. Swipe up or press the Home button depending on the device you are using.
4. Follow the instructions to choose the language and configure the Wi-Fi network.
5. Tap Restore from iCloud backup.
6. Sign in to your iCloud account (your Apple ID).
7. Click Next.
8. Tap on OK.
9. Click OK again.
10. Choose the backup you made previously.
Depending on the amount of data you have to download again (music, videos, applications…), the transfer may take more or less to complete. Stay connected to Wi-Fi as much as possible to speed up this process.
Your iPhone may get a bit warm for a while and the battery life will have a big initial impact. Don't worry, it's because the processors are working overtime to get everything back in place.