Are you tired of using skin and beauty products that contain dangerous chemicals? So I am I, and thats why I started making my own. Aside from utilising safe items that save me money, the added benefit is that they produce far less trash, which is ideal for a zero-waste lifestyle.
Makeup Removal
Ditch the old-fashioned makeup remover in bottles and wipes in favour of this very simple DIY makeup remover. To begin, you can use a washcloth dampened with water and some bulk soap. If that doesn't work, you might try making your own makeup remover pads. I use the following recipe from CoconutMama.com:
   Instructions:
Place cotton pads in the glass jar.

In a small bowl, mix the fractionated coconut oil and castile soap together.

Pour mixture over cotton pads.

Press down on the pads so the soap and coconut oil evenly absorb into them.

Pour distilled water over pads, just enough to wet the pads.

Place the lid on the jar and shake (this helps to evenly distribute the liquid over the pads).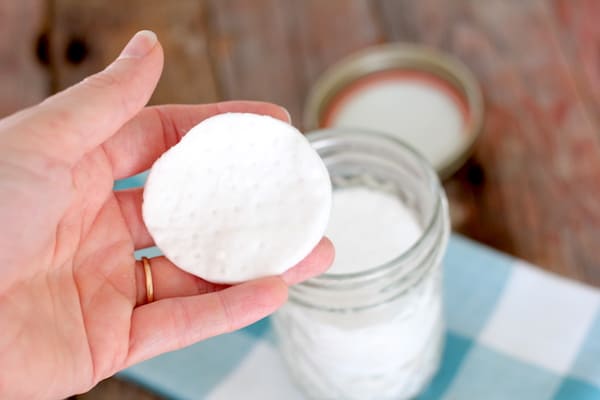 Face Mask and Moisturiser
Moisturiser for dry skin:
Coconut oil, shea butter, and almond oil are all excellent natural moisturisers. Look for items in glass jars that are organic, unrefined, and fair trade.
DIY Facial Moisturising:
Raw coconut butter alone is good for the face, but by adding essential oils to it, you can make a facial moisturizer that also is healing and restorative to the skin.
½ cup virgin coconut oil

A few drops of essential oil
My personal favorites:
Frankincense-Renews and supports youthful skin. Tones and tightens skin. Reduces appearances of wrinkles. It can speed skin's healing.

Myrrh-Smooths irritated, dry or chapped skin and can help improve skin conditions, woulds and wrinkles.

Chamomile–Calming for irritated or sensitive skin. May reduce inflammations.

Clary sage-Reduces wrinkles and puffiness.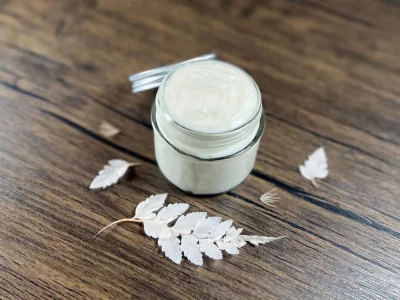 Face Mask:
It's very simple to make your own face masks out of ingredients you already have in your home. 
Here are two of my favorite homemade face masks.
Avocado face mask
Avocado contains vitamins B and E, and amino acids, which all help soothe and moisturize your facial skin. Avocado is great for skin care, especially for dry, red, itchy and rough skin.
½ ripe avocado

1 Tbsp. honey

½ olive oil
With the back of a fork, mash avocado with honey and olive oil into a smooth paste. Apply to clean face and neck, and leave on for 15 minutes. Remove with warm water.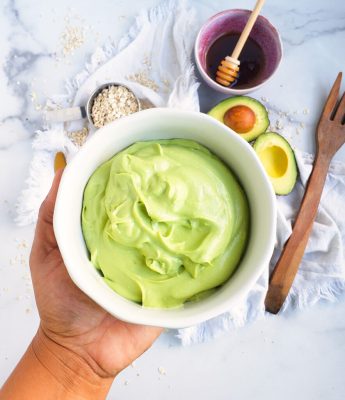 Oatmeal face mask
Oats are a great ingredient for both inside and outside your body. Oats contain anti-inflammatory properties, so it's great for anyone suffering from acne, and can help calm itchy and irritated skin. It contains a property called beta-glucan that can form a fine film on the skin which helps clean and provides a deep moisturizer to the skin.
1 Tbsp. ground oatmeal

½ ripe banana

1 Tbsp. plain yogurt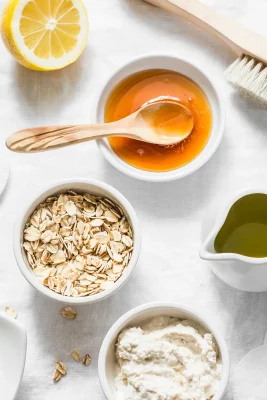 DIY Lip Balm
3 Tablespoons Cocoa Butter, grated

1 Tablespoon High Quality Olive Oil

A few drops of essential oil, like lemon, mint, lavender and tangerine (my favorites).

1/2-1 tsp beet powder (optional)
Melt the cocoa butter in a double boiler until it's liquid. Add the olive oil and essential oils and mix well. Pour into tins or jars and set aside to cool overnight