With Canva you can create the best designs quickly and easily, both from your PC and from your smartphone. When you want to make a design, nothing better than to do it from the comfort of your computer, to make sure that everything is fine and there is not a pixel out of place. However, it is not always possible to do so and there are times when you will have to turn to your smartphone.
In these cases, there are many apps available in the main application stores for mobile devices, but one of the most popular today is Canva. But if you still do not know this app, you have come to the right place, because here we will tell you what Canva is and how you can use it to create your designs.
What is Canva?
Canva is just one of the best free cloud-based image editors. Its power lies in the templates it offers, very easy to use and help you make great creations even if you do not have any knowledge of graphic design.
To use it, you will have to create an account in the app, but the good news is that the free version gives you more than enough functions to get started. After using it for a while, you may want to consider paying for the Pro version to get more benefits. The service works best on a computer, but the apps for Android and iOS are quite complete and give you the opportunity to make designs on your smartphone.
How Canva Works
Using Canva is much easier than using other graphic design applications. To start using it, we invite you to review and follow the steps that we will detail below:
Download the Canva app on your device and log in with your account.
Once you log in, you will find yourself on the home screen from which you can explore all the sections of the application.
At the top of the screen, you will see a search bar where you can use keywords to locate the templates you need to create your designs.
You can also choose from the options available in the app and you will automatically be directed to a new page with specific templates for the selected topic.
If you want to start from scratch, you can choose the Blank option.
At the bottom of the home page, you'll also find templates in a variety of formats, each labeled according to its purpose.
You can press the button with the + symbol in the lower right corner of the screen to create a new blank canvas.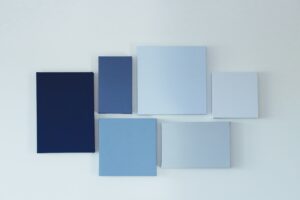 Now, it's Time to Look For Your Designs and Creations
The Designs, section is where you can see everything you have created in your account, whether from a computer, a laptop, or a mobile device. These are some aspects that you should know:
Each image has two buttons in the upper right corner. Clicking on the arrow icon allows you to download that image, while the three-dot icon opens a pop-up menu with multiple options, including Edit, Make a copy, and Share.
Remember that if you select the Edit option, your previous design will be canceled.
If you like one of your previous designs and want to keep it, you can select the Make a copy option.
In addition, the Menu section is the place where you can find some additional options. The two most important features here are Shared with you and All your folders. In the first option, you can see the designs of your friends that you were invited to edit. In the second last, you will see a folder with your loads and your favorite designs.