Teachers are constantly giving their knowledge to students. However, this does not mean that they should stop learning. As a teacher, there is a continual need to improve your teaching skills and yourself as a person. With the internet, there are various training resources that teachers can use. Here are the best training resources for teachers.
Edutopia.org
Edutopia.org is a website dedicated to helping teachers improve their teaching skills. It is an online magazine that provides free training resources such as training videos, podcasts, and articles. Every article is created by educators and experts in the teaching field. What makes edutopia.org unique is that it provides ways for teachers to collaborate and share their experiences.
Khan Academy
Khan Academy is an online learning platform that has helped students from all over the world learn by doing. It also has training videos for teachers. Many of its videos are created by Sal Khan, a former hedge fund analyst who started the website in 2006. It has over 3000 videos that help teachers use technology better and improve their teaching skills.
Khan Academy is known for its practical examples to make students and teachers learn. For instance, if a teacher has some trouble coming up with 8th grade science lessons, Khan Academy has a step-by-step video that shows the teacher how to develop fantastic science lesson plans and how to execute them so that the students understand the topic. If students need to seek more help on educational topics, they can always visit Adobe Education Exchange.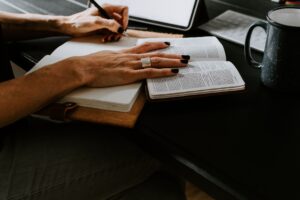 Google Apps for Education
This online program helps teachers create, collaborate, and share documents. It also has tools to help teachers organize their classrooms and keep track of students' progress. In addition, Google also provides training videos that show teachers how to incorporate technology in their classrooms better.
One great feature is that Google Apps for Education can share documents with other people outside your school district or state. This makes it easy for students to work on projects with students from all over.
Google Apps for Education is free to use. However, it does have some limitations on the number of documents a teacher can create at one time. Teachers can eliminate these limitations by getting Google Apps for Education for Work, which costs $5 per user per month.
The Teaching Channel
The Teaching Channel is an online video library for those who want to improve their teaching techniques. There are over 600 hours of free training videos that can be accessed through any computer or mobile device. It also provides professional development courses, online communities, and teaching resources for teachers who want to improve their skills in the classroom.
TeacherCast.net
TeacherCast.net is also an excellent resource for teachers. It has various podcasts that focus on teaching techniques that are very useful for teachers. The podcasts are created by experienced teachers and experts in the education field.
Summary
The teaching profession doesn't have to be boring. Instead, you will find more exciting teaching techniques to make you stand out in the profession by constantly improving your teaching skills.