There is life beyond streaming video. With these Blu-ray players you can enjoy the best image quality and, depending on the model, also play multimedia files via USB and Wi-Fi.
Optical Disc Format
Although streaming video services are booming, many people, for one reason or another, prefer the physical format. This is where the Blu-ray optical disc format comes into play. For starters, the content looks better because it is less compressed, and this is quite noticeable, especially if you have a mid/high-range TV.
Not many brands have Blu-ray players in their catalog. We could say that everything is a matter of three: Sony, LG, and Panasonic. As for the price, there is something for all budgets. If you want to enter the world of movies in Blu-ray format, you can do it for little money. Now, it all depends on the characteristics of the player. Below you can check out the best Blu-ray players to watch your favorite movies.
LG BP250
This LG model is one of the cheapest you can find. Not only does it allow watching Blu-ray movies, but it also supports multimedia content via USB and more specifically: AVC, H.264, MKV, MPEG1, MPEG2, MPEG4, VC-1, and XVID. In terms of design, it is rather sober. At the rear, there are only two connectors, one HMDI and one for the power supply.
Panasonic DP-UB150
If you are looking for a more minimalist player you have to take a look at this Panasonic model. It supports HDR10 + and is compatible with the latest generation of Ultra HD Blu-ray. Another feature to highlight is the ability to view the photos and videos that you have recorded with your mobile phone or camera.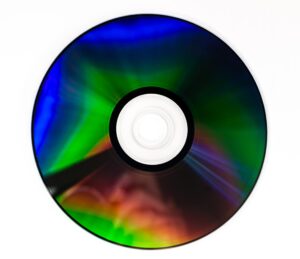 Sony BDP-S1700
Speaking of Blu-ray, a Sony player could not be missing. The BDP-S1700 model is not Ultra HD, it stays in Full HD, but at the image level, the performance is outstanding. The graphical interface is very careful, hence it is quite intuitive and fluid when navigating through the menus.
Sony UBP-X700B
It's time to go up a notch when it comes to features. Here's a model that plays 4K Ultra HD Blu-ray and supports HDR10. As if that were not enough, it also has Dolby Vision. On the other hand, having a wireless connection allows the transmission of 4K video through Wi-Fi technology with MIMO.
Sony UBP-X800M2
It's time to check out one of the best Blu-ray players on the market. For starters, we are talking about a high-end model that has independent AV HDMI outputs to send video and audio independently. It could not be missed. If we focus on audio, it has Dolby Atmos, DTS: X, and DSEE HX. The level of detail of the images is very high by supporting HDR and by having BT.2020 color space. The latter gives access to a greater range of colors.