Apple could be developing mixed reality glasses whose price would be for a few and that would arrive earlier than expected.
Mixed reality is also known as hybrid reality, it is a mixture of virtual reality and augmented reality. It is a technology that combines the best of both worlds: it allows the creation of new spaces in which both objects and people interact, and can be real or virtual.
It is a somewhat complicated concept to understand since augmented reality is simply seeing something virtual in our world and virtual reality is introducing ourselves into that fictional world.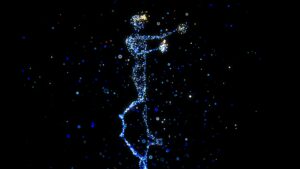 To understand it easily, you have to imagine yourself in a room where we see the real objects that surround us and, at the same time, digital projections with which we can interact.
Apple has a secret team of employees developing AR and VR Projects
Companies like Microsoft have their own mixed-reality glasses and it seems that Apple wants to jump on the bandwagon. In recent leaks, the launch of some glasses from Silicon Valley has been tested, these would still be in development and would not see the light for a year.
There are at least two AR projects that Apple's developers are working on. In 2023 AR headsets are set to be released, along with a pair of AR.
A large part of users have been waiting for this accessory for quite some time, it is an almost niche product that has followers. Also, the idea of ​​Apple launching mixed reality glasses can make this product category much more mainstream.
The truth is that it is a path that they have traveled quite a bit, the LIDAR sensors of their iPad and iPhone are an example of how interested they are in combining the real world with the virtual one. These glasses may come with a system that uses similar technology to mix virtual reality with augmented reality.
At the moment all are rumors, but it is likely that as the year progresses these will begin to be much more recurrent and with more specific details.
Of course, according to these same rumors, Apple's mixed reality glasses would have a price for a few pockets.