A perfect domain name is the first important step in bringing your business on the path of success and some of the best advantages always go hand in hand with owning a high-quality domain name.
Find the ideal domain name for your business website and makes it look more professional. This will also enhance search engine rankings and bring traffic, therefore, adding value to your company.
There are many domains registered every day and there is a slight probability that your first choice of heart will not be available for you to register.
Here is why it's important to have a robust domain name
1. It greatly enhances your visibility
A very important fact here is that a high-value domain name is usually short, very descriptive, and fairly easy to remember. This offers customers and search engines a really easy and smart way to remember.
2. Builds online and offline credibility
Using a high-value domain for your website helps build up authority, credibility, and professionalism in both online and offline situations. Having a strong domain name will definitely ensure your customers that you are a good and legitimate company that can be always trusted.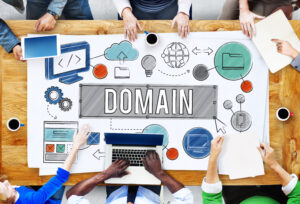 3. Receive more website traffic
Many important domain names already receive lots of traffic and it is mainly based on the principle that it naturally comes from a direct type-in or referral traffic.
The type-in traffic literally means that a person who is searching for a product decides to jump past the search engine by directly typing the name of the product they want to get more info. This is actually the best kind of solid traffic because it is highly targeted and costs nothing to obtain.
The referral traffic lands from other links from other websites onto your website directly. It is here where aged companies come with a high amount of backlinks, therefore, resulting in a rich amount of quality traffic.
4. Keep your brand protected
A great domain name can be considered a smart investment in your brand because it will further protect your brand's identity. It is important to know that if your main competitor gets a domain name that is similar to your business you have a big chance of losing many valuable customers.
5. Amplify search engine ranking
It is fairly important to keep in mind that the more keywords your domain name has the more likely are that you will go higher and higher on the search results page. A great domain name can often be filled to the brim with top-end keywords.
6. A strong investment
Having a great domain name can be compared to buying a property because an amazing domain name is a very investment. Over time a domain name increases in value. In many ways it is similar to investing in the best location for your store and as time passes you immediately reap the benefit because of the location.
Final Words
In conclusion, it is obvious that buying and owning a great domain name is a fantastic way of making your business valuable and getting amazing search engine rankings.
Also Read about – How to Escape Internet Censorship