Since the advent of the Internet, it has become increasingly easier to invest your money. Since the Dutch savings interest has been very low for a few years, there are also many Dutch people who invest their money completely online.
You do not need a large starting capital for this. You can often start with €100. In addition, investment platforms are also becoming more user-friendly and you can open an account online with little effort.
However, not all investment platforms are the same. Therefore, here is a list of 5 tips to choose the investment platform that suits you best.
Which Asset Classes Can You Invest In?
First of all, it is good to know which investments you can make via the platform. Let's take the broker Vestle as an example, with which you can invest in foreign currencies, commodities, various indices, stocks, ETFs, and even cryptocurrencies.
This is advantageous since you can spread your investment risk over different investments. For example, you do not have to switch between different platforms because you cannot invest in your desired investment categories.
What Are the Platform Capabilities?
Warren Buffett's rule number 1 is "never lose money." Rule number 2 is "never forget rule number 1." As an investor, it is often wise to keep your investment risk as low as possible for the highest possible return.
An investment platform that offers the right instruments for this can make this a lot easier. Vestle's trading platform has more than 600 instruments to trade with, so you can easily choose your favorite instrument to keep your investment risk as low as possible.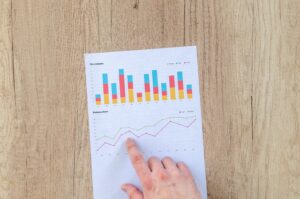 Can You Easily Access Your Investments?
Markets can move very quickly, but no one wants to be glued to a laptop screen all the time. That is why it is important to know whether you can also manage your investments in other ways.
This is one of the reasons why Vestle has created a mobile app in addition to its web platform. This way you can monitor your positions as well as manage them easily and securely.
Can You Open a Demo Account?
If you are a novice investor, it is best to get to know the platform first with a demo account. This way you can play in the market without losing real money. Familiarize yourself with stop-loss orders and the various other instruments available.
Practice for a few months. This way you can be sure that you are familiar with both the web platform and possibly the app so that you can act quickly when it matters.
Be Careful with Leverage
Vestle is one of the few Dutch brokers that offer CFDs ("contracts for difference"). These are financial instruments that allow you to buy a lot for very little capital using leverage.
Invest carefully in CFDs. Although you can quickly make a lot of profit with it, you can also lose a lot of money quickly. CFDs are only recommended for advanced investors.