The increase in energy prices clearly causes serious problems for the economy around the world. However, last week there was a drop in oil prices while crude oil dropped below the $100 threshold, only to rebound again as a significant supply/demand imbalance was revised.
On July 12, the Brent price settled below 100 USD a barrel, for the first time in three months – a decrease of 1.51%, while WTI futures are trading at a threshold of around 102 dollars a barrel, also in this case – a decrease of about 2.0%.
A Sharp Drop in Oil Prices
There is extreme pressure on oil prices. The sharp drop was followed by a volatile month in which investors sold oil positions due to rising fears of a global economic slowdown.
The concern about the new increase in infections in Chinese territory is growing and traders continue to look toward China with maximum alert. The new sub-variant and the daily cases that continue to grow in Shanghai suggest that the demand for fuel may take a new dip in the short term.
The ANZ Research analyst group highlighted how net long positions in futures in reference to WTI crude oil are, at the moment, at the lowest level ever reached since March two years ago to date, which is the period in which the demand for oil has literally slipped down with the spread of the pandemic.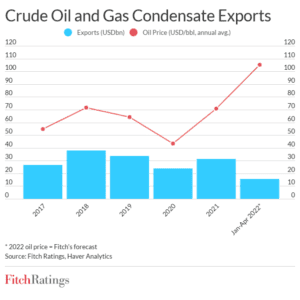 Concerns about a global growth slowdown
On the other hand, the market is still traversed by nervousness that does not seem to want to disappear. It is clear that this scenario also derives from the desire to respect the programs of Western countries, with the aim of limiting the prices of Russian oil as much as possible.
As if that weren't enough, Russian number one Vladimir Putin also thought about increasing the dose, highlighting how new sanctions could cause unimaginable consequences on the world energy market to say the least.
Even the doubts concerning the timing of the flows of crude oil arriving from Kazakhstan via the CPC cannot be dispelled. Up to now, in fact, the supply of the oil pipeline has continued, which deals with the transport of something like 1% of the world's oil, but the Russian courts, as can also be seen from the last sentence dating back to a few days ago, they are doing everything to block that flow.