Universities have existed for many centuries. The establishment of the 7 oldest universities occurred before the 13th century's conclusion. It's amazing to see how each university has changed to stay relevant in modern times, even if some of the oldest universities in the world have split off into separate colleges or  merged into larger organisations. Nowadays, a large number of these universities rank among the most esteemed and well-liked in the entire globe. According to their official creation year, the 7 oldest universities in the world are listed here.
7. The university of Cambridge 
Place: Cambridge, United Kingdom 
Founded in 1209 
About: The University of Cambridge is primarily a public research university, whose legacy and stature have made it one of the most prestigious universities in the world. You'll see the university's police force in their traditional cloak and hat uniform and students wearing sub fusc, gowns with a dark suit and white shirt or blouse. It is home to Cambridge University Press, the second-biggest university press in the world, and the oldest publishing firm in the world. In addition to running several scientific and cultural museums, the university gives its students access to around 15 million books.
When groups of scholars gathered in Cambridge in 1209 for academic purposes, the Bishop of Ely established Peterhouse, the city's first college. The university was founded and has since created 31 constituent colleges with more than 100 academic departments divided into 6 schools. There are more than 100 libraries at Cambridge University. Women were not regarded as full members of the university until 1948.
Motto:Hinclucemet poculasacra(Latin); From this place, we gain enlightenment and precious knowledge 
Colours: Cambridge blue 
Notable Alumni: Charles Darwin; Stephen Hawking, theoretical physicist and cosmologist who was the first to set out a theory of cosmology explained by a union of the general theory of relativity and quantum mechanics and author of A Brief History of Time; HRH Charles, Prince of Wales 
Nobel laureates: 116 Nobel laureates are affiliated with Cambridge including Robert G. Edwards for the development of in vitro fertilization; James Watson, and Maurice Wilkins for determining the structure of DNA 
Fun fact: A frowned-upon but popular activity of Cambridge's students involves climbing onto the college buildings at night.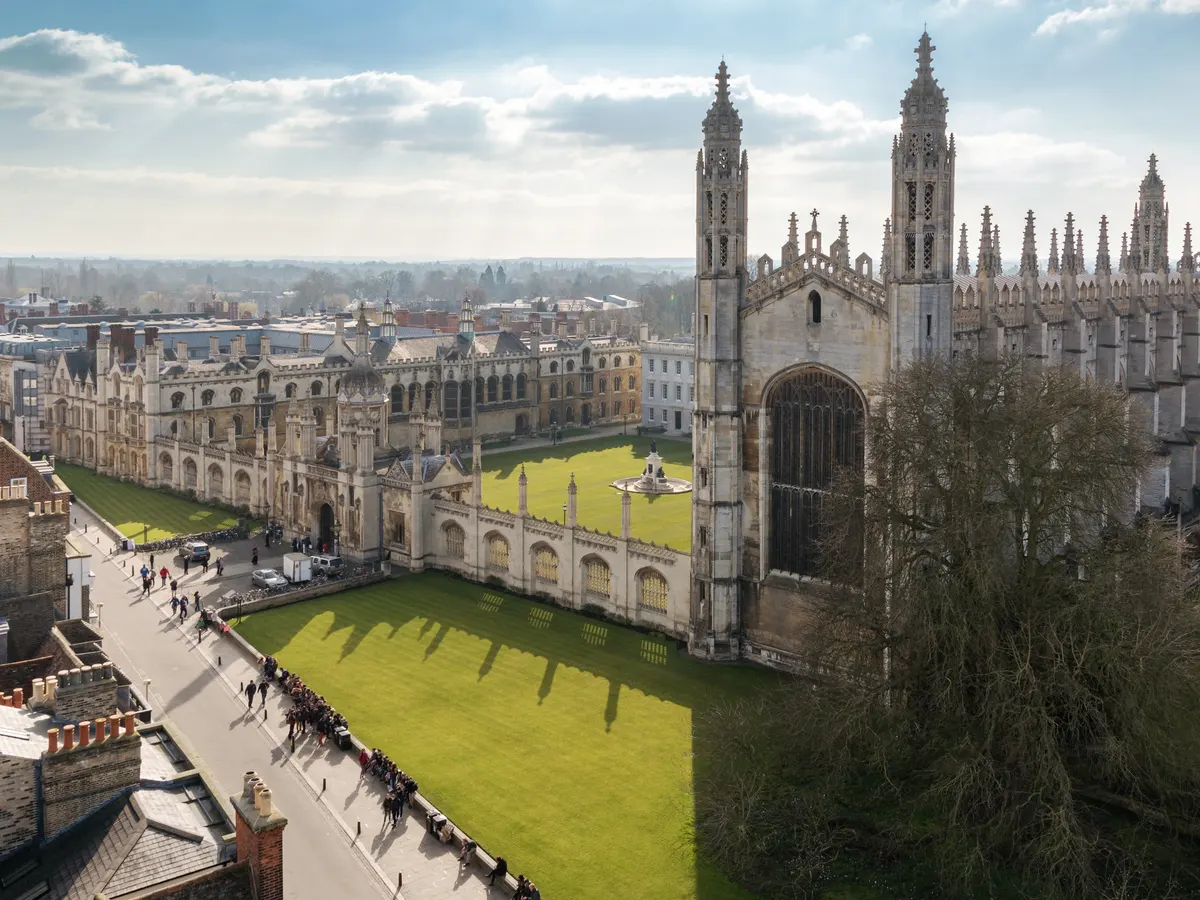 6. The University of Paris
Location: France's Paris
Founded in 1160
About: Since the Middle Ages, the University of Paris has been widely recognised for its academic achievements in the humanities, particularly in the fields of philosophy and theology. In 1970, it was split up into 13 independent universities, all of which further reorganised themsleves into different university groups and institutes. As a result, the Sorbonne in Paris is home to a variety of university groups.
The organisation began as a corporation connected to Notre Dame de Paris Cathedral School in 1150. It was shut down during the French Revolution, and the University of France was reopened with four separate faculties: the Faculty of Science, the Faculty of Medicine, the Faculty of Humanities (Faculté des Lettres), the Faculty of Law (later including Economics), and the Faculty of Theology, which was closed in 1885.
Notable Alumni: 2 Popes; Voltaire, writer and philosopher known for his advocacy of freedom of religion, freedom of speech and separation of church and state; Honoré de Balzac, novelist and playwright regarded as one of the founders of realism in European literature
Nobel laureates: 49 Nobel laureates including Marie and Pierre Curie for their development of the theory of radioactivity, a term that Marie herself termed, techniques for isolating radioactive isotopes, and for the discovery of two elements, polonium and radium
Fun fact: Much of the Curie's research was done in labs close to École normale supérieure(ENS) in the Latin Quarter of Paris; the curious student may find the opportunity to visit the historical location without fearing for exposure to radioactive elements.

5. The University of Salamanca
Location: Spain, Salamanca
Founded in 1134
About: The University of Salamanca is a prominent hub for humanities research and is a public university. It is especially well-known for its language programmes and legal and economics courses. The institution conducts scientific research, as do research centres affiliated with it, such as the Ultrashort Ultraintense Pulse Lasers Centre, the Institute of Neuroscience of Castile and Leon, and the Cancer Research Centre.
Although the university was established in 1134 and received its royal charter of creation from King Alfonso IX in 1218, the institute was first established in 1130 as a cathedral school. Several colleges were established as nonprofit organisations to provide financial aid to underprivileged students so they may attend universities; however, by the 18th century, these had changed to closed businesses run by the founders' families. Napoleon's army either demolished the institutions after that or converted them into academic buildings that are still in use today.
Motto: Omnium scientiarum princeps Salmantica docet (Latin); The principles of all sciences are taught in Salamanca
Notable Alumni: Aristides Royo, the President of Panama
Interesting fact: The town has its own resident astronaut; an engraved cosmonaut with gargoyle companions can be seen on the façade of the 16th-century church. Nobody is certain of the astronaut's origins, however it's said to be the result of naughty stonemasons who left their mark during recent renovations.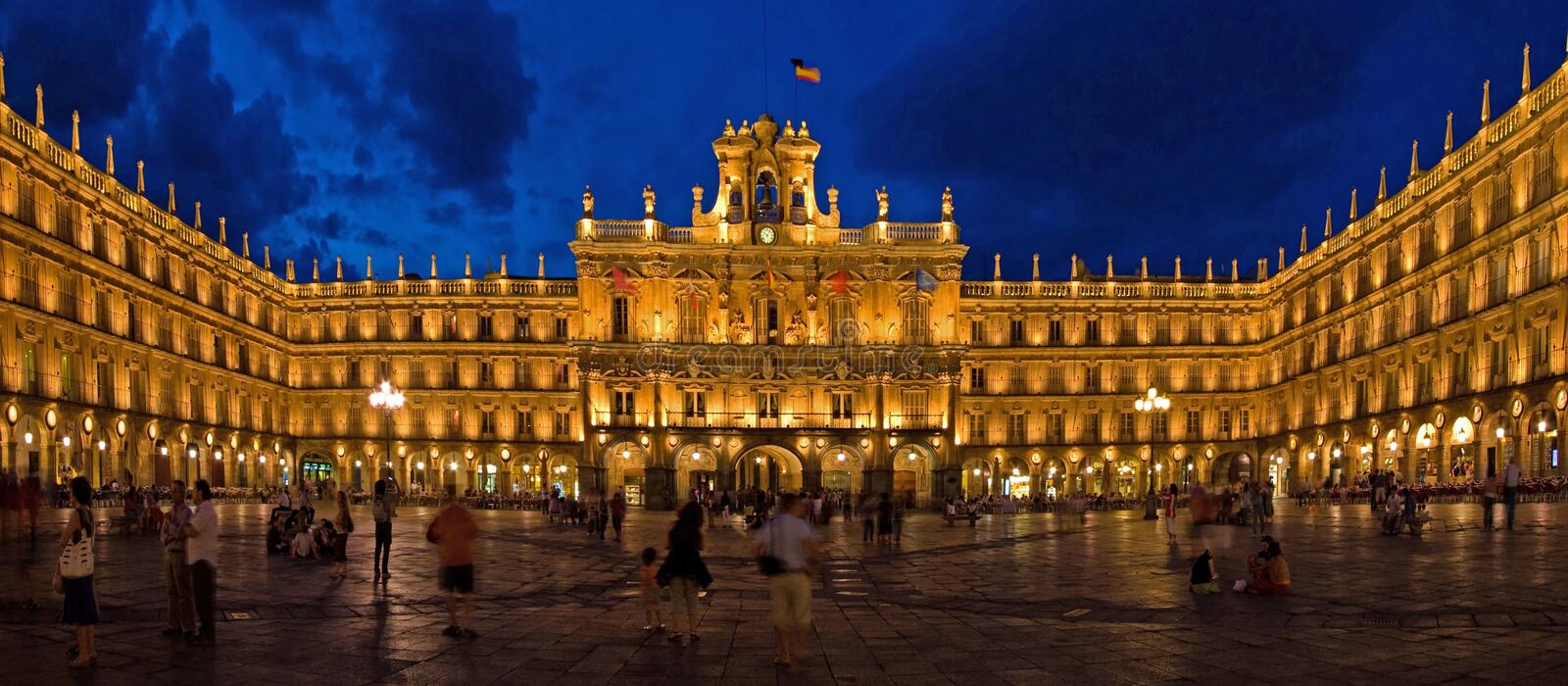 4. Oxford 
Where: Oxford, England 
Founded: 1096 
About: The University of Oxford quickly springs to mind when people consider esteemed universities in the United Kingdom due to its long history and established traditions. Attracting gifted students from both local and international backgrounds, this esteemed university is the oldest in the United Kingdom. Formally known as The Chancellor Masters and Scholars of the University of Oxford, the university is spread out across the downtown area and consists of several buildings and facilities. Oxford is a private university with 38 constituent colleges and a comprehensive academic programme divided into four divisions. All students must be enrolled in a college or residence hall in order to be eligible to enrol at the University of Oxford.
Although the exact founding date is unknown, Oxford's teaching history dates back to 1096. As English students from the University of Paris returned to Oxford, the student body increased, and in 1231 the teaching body was officially established as a university or corporation. In 1248, Oxford was bestowed with a royal charter by King Henry III. The two historic English universities, Oxford and Cambridge, are collectively known as Oxbridge and are well-known around the world. Oxford started admitting female students in 1920.
Motto:
Dominus IlluminatioMea
(Latin); The Lord is my Light 
Notable Alumni: 27 British prime ministers; 30 international leaders; Albert Einstein; Adam Smith; Margaret Thatcher; J.R.R. Tolkien; Bill Clinton; Oscar Wilde; Hugh Grant; Amal Clooney; Stephen Hawkings 
Nobel laureates: 29 Nobel laureates are affiliated with Oxford including Erwin Schroedinger, Austrian physicist who is known for his "Schrödinger's cat" thought-experiment; Aung San Suu Kyi, Burmese politician and leader of the National League for Democracy, a position akin to prime minister; Malala Yousafzai, Pakistani activist for female education and the youngest Nobel Prize laureate 
Fun fact: The word "snob" actually originated at Oxford. It started off as an abbreviated form of the Latin phrase "sine nobilitate", which means "without nobility."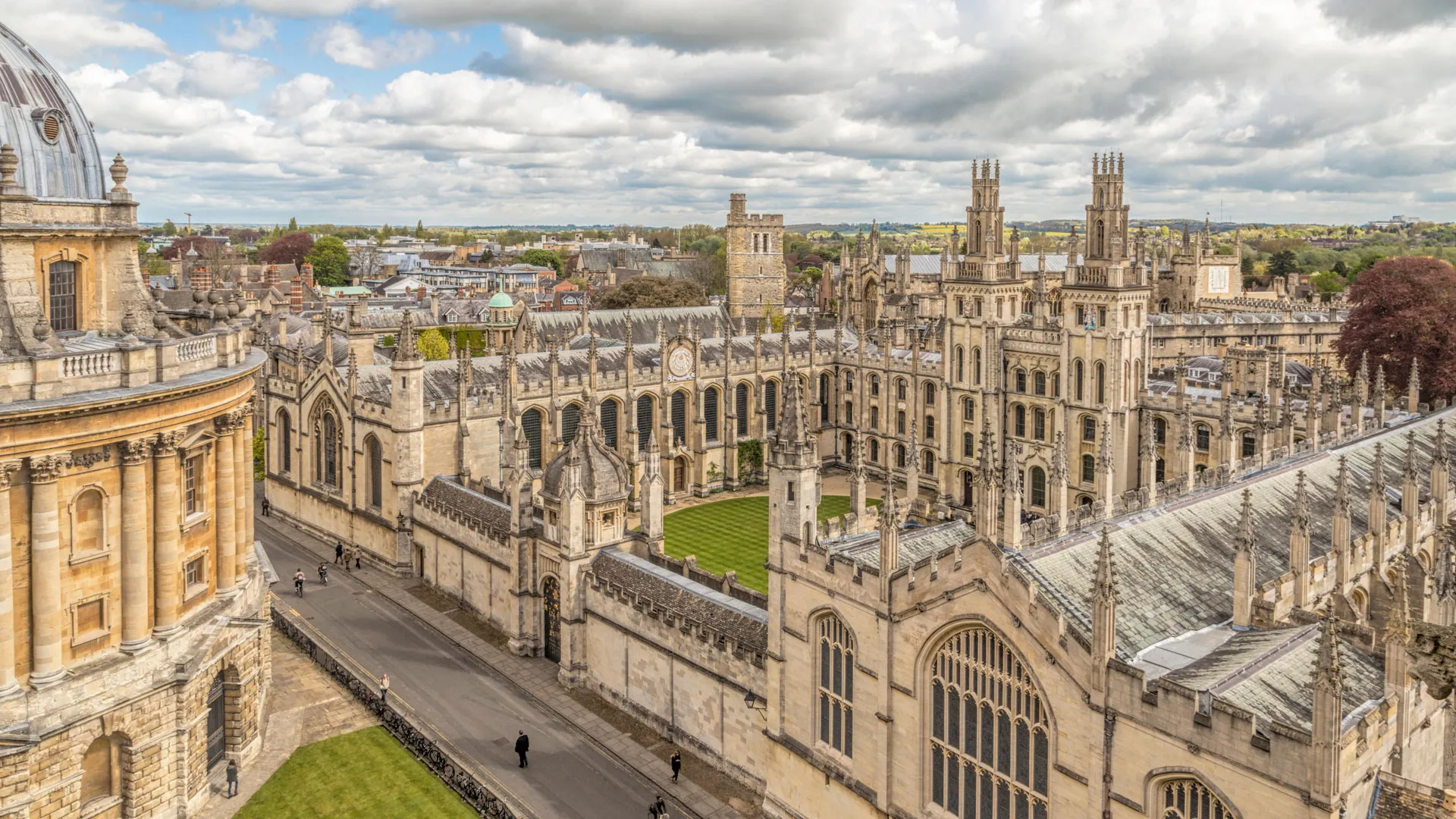 3. University of Bologna
Location: Italy's Bologna
Founded: 1088
About: The oldest continuously running institution in the Western world is the University of Bologna (UNIBO), a public university. Comprising eleven schools, it was the first academic institution to use the name universitas to refer to the student and master corporations, a term that came to characterise the Bologna-based institution.
The university's beginnings can be linked to groups of international students known as "nations," who employed academics from the city to assist them. After growing into a universitas, they created a broader association. UNIBO played a significant role in the formation of mediaeval Roman law and is renowned for its instruction in canon and civil law. Formerly, the university solely awarded doctorates; however, today, any of the 11 schools that make up the institution offer bachelor's and master's degrees.
Motto: Petrus ubique pater legum Bononia mater(Latin); St. Peter is everywhere the father of the law, Bologna is its mother
Notable Alumni: Enzo Ferrari, found of the Scuderia Ferrari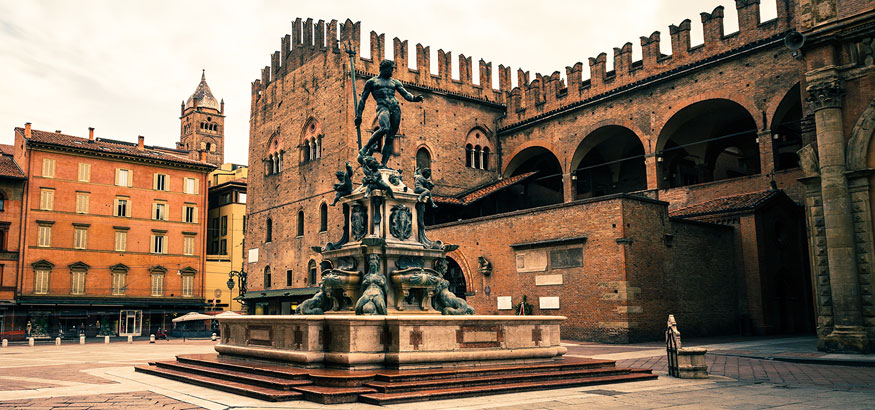 2. Al-Azhar University
Location: Egypt's Cairo
Founding: 970 
Known as "Sunni Islam's most prestigious university," Al-Azhar University is the oldest degree-granting institution in Egypt. The organisation is in charge of a nationwide network of schools that educates about two million people. Its primary goals are to spread Islam and Islamic culture and to provide proselytising training to preachers appointed by the Egyptian government. Only the Egyptian National Library and Archives is regarded as being more significant than the library in Egypt.
The institution was established as a hub for Islamic education, and in addition to logic, grammar, and rhetoric, students studied the Qur'an and Islamic law. For a large portion of its early history, Al-Azhar's educational structure was largely unstructured; there were no regular entrance standards, curricula, or degrees at first. Some faculties were added during the early 1960s reforms, such as the engineering and medical faculties.
Notable Alumni: Muhammad Ma Jian, translator of the Qur'an into the Chinese language; Ahmad Meshari Al-Adwani, Kuwaiti poet and professional essay writer of Kuwait's national anthem Al-Nasheed Al-Watani; Saad Zaghlul, leader of 1919 revolution in Egypt.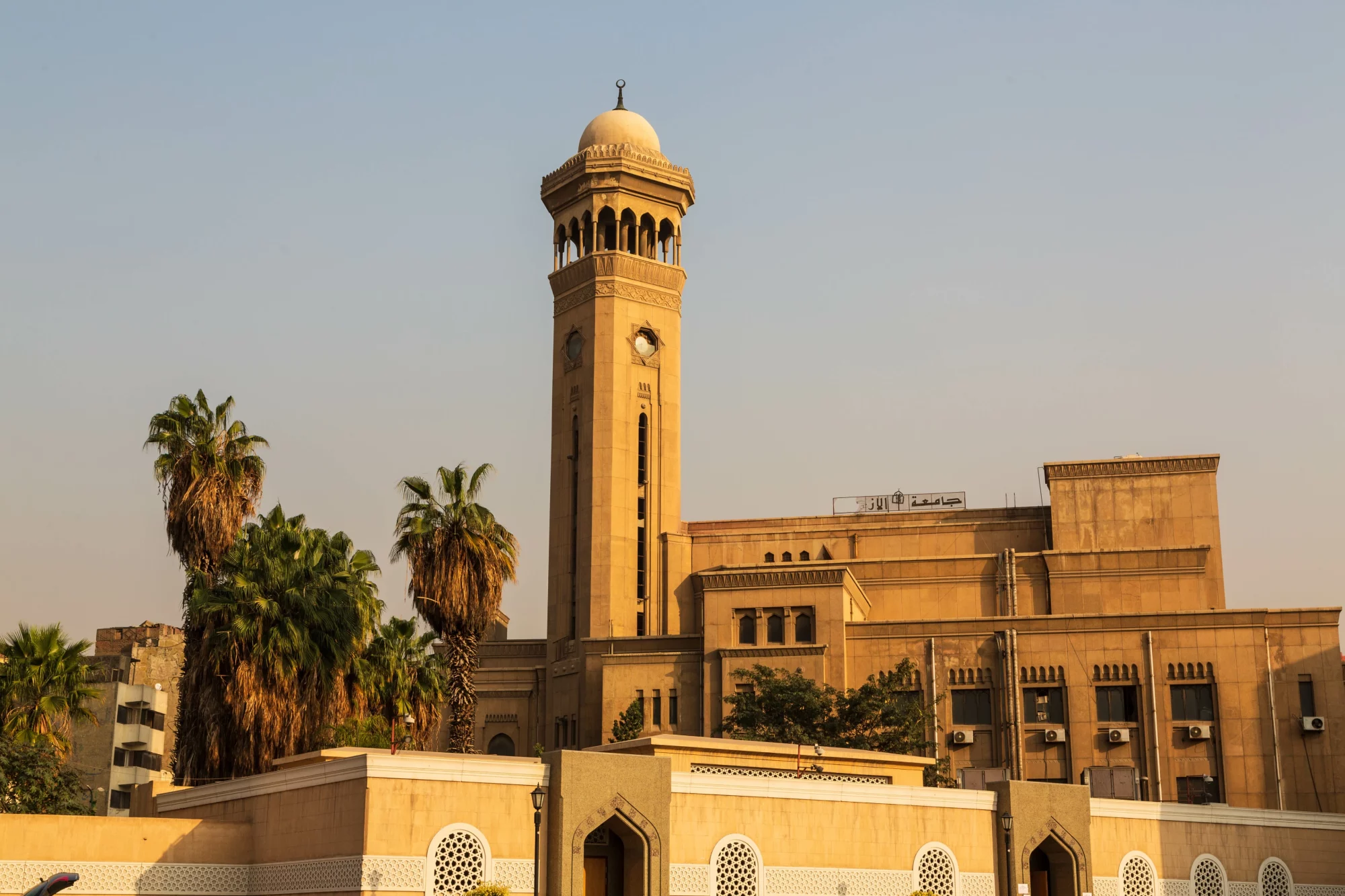 1.the University of Al Quaraouiyine
location: Fez, Morocco
Established: 859
According to UNESCO and Guinness World Records, the University of Al Quaraouiyine is the world's oldest continuously operational educational institution and the first degree-awarding educational institution. In 1963, the institution was integrated into Morocco's current state university system. The Islamic theological and legal sciences are primarily focused at Al Quaraouiyine University, with specific strengths in Classical Arabic grammar/linguistics and Maliki law. Students are seated in a semi-circle around a sheikh, who calls on them to read passages of a text, asks questions, and explains difficult aspects. Both men and women are welcome to attend the university.
Fatima al-Fihri, the daughter of a wealthy merchant, established the University with an accompanying madrasa, a specific form of religious school or college for the study of the Islamic religion. Fatima vowed to use her wealth to build a mosque fit for her community.
Fun fact: Al Quaraouiyine is not only the world's oldest university, but it was also founded by a woman.
Notable Alumni: Averroes, philosopher; Muhammad al-Idrisi, geographer; Maimonides, Jewish philosopher