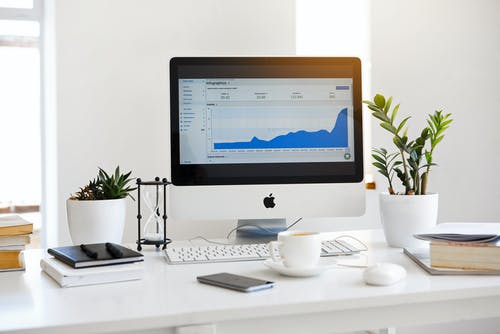 Taking care of a plant is a much more difficult task than it seems, but with these applications, you can do it without failing in the attempt.
Plants are synonymous with life and are an essential element in almost any home. However, it can sometimes be difficult to properly care for your plants and even identify the new ones you want to buy. But luckily, thanks to the advancement of technology, things may be easier for you.
And, we have prepared a list of 5 excellent applications that will help you identify the plants that you have in your home, and above all take care of them so that they flourish as you want. So you can't miss this article.
Blossom
This application is ideal if you are looking to identify the new plant that you just bought or planted in your home. It contains a database with more than 10,000 types of plants that you will be able to recognize through your own photos, including leafy plants, flowers, shrubs, and trees. This means that all you have to do is take a photo of your plant and upload it to the database so that the app can identify it.
The recognition function is quite successful, although it still has some limitations, since certain exotic plants may not appear.
However, the app makes up for any shortcomings with the great features it offers. With the free version, you will only be able to identify three plants per day, but the premium version gives you unlimited queries.
Plant
The plant is the best and most detailed app on this list when it comes to the health of your plants. The app will make sure to get all the necessary information about your green friend, including her location and her last watering.
In addition, it focuses on you as the owner of a plant, gathering information about your own levels of knowledge on the matter and your commitment to take care of it.
Once you have answered all the questions, the app allows you to add plants according to their location, such as the kitchen, living room, or dining room. By classifying plants in this way, it will be easier for you to know which one needs special care.
You will also be informed about when to water your plant, and it will even allow you to upload your own images of your partner.
Wateria
Wateria is the ideal application to organize your plant's watering program with style. Not only does the app have a colorful and easy-to-see interface, but it also offers a very simple method by which you can add plants to your watering list.
It even offers a wide range of avatars that you can select for each plant you have at home.
Although it does not have some of the features that we have seen in other apps, such as fertilization reminders or location organization, it is perfect for those who want basic scheduling and reminder functions without any additional hassle.
The app also offers a plant identification feature, although you will need to install Google Lens to use it.
PlantHub
PlantHub is another fantastic application that allows you to take care of your plants and schedule their daily watering. If you have more than one plant, you know how difficult it is to know when each one needs its respective dose of water.
Well, the app facilitates this process by allowing you to create your own list of plants, with your own times and the amount of water necessary for them.
Another great feature is the beautiful plant image gallery that you can use as wallpaper on your phone at no cost. From flowers to trees to stunning waterfalls, you can get beautiful wallpaper through the app, in addition to all the other great features on offer, like tips for caring for your beloved plants.
Plantiary
We close our list with this extraordinary app that, among other things, offers you a database of plants, as well as a search option for specific queries, so that you can find yours and add it to your calendar.
Unlike some of the other applications, Plantiary has a fertilization option, with which you will know if and when your plant needs to be fertilized.
The application download is completely free, although it has a premium version that gives you access to functions such as pruning, watering, and harvesting. But the truth is, these features are aimed at more advanced plant owners, so you may not need to pay for them.
And if your thing is home apps, you might want to check out our selection of the 10 best kitchen apps for iOS and Android.