Banks keep money safely deposited by their customers. In every country in this world, there are lots of banks that provide banking services. Some of the banks are state-owned and some of them are private-sector banks. Though these banks are not under governmental control, they have to abide by the rules of the regulatory body of the banking system. In Switzerland, there are lots of banks, both Government and the private sector.
It was registered that more than 260 banks were there in this country according to the statistics of 2017. Most people in this world are familiar with the term Swiss Bank. This is because the rules and regulations of the Swiss banks are a bit suitable for foreigners. According to the data collected in 2016, the Swiss banks have amounted to $6.8 trillion. So, what is the best private bank in Switzerland or die Beste Privatbank in der Schweiz (in German)? Here are some outstanding private banks in Switzerland where you can open an account to keep your money safe.
Julius Baer Group Ltd
It is one of the top-tier banks in the country. This bank was founded as well as based in Switzerland which has its headquarters in Zurich. If you name the top 10 oldest banks of Switzerland, the name of the Julius Baer group comes towards the top of the list. This bank was founded in 1890 by Mr. Julius Baer. The chairman of this bank is Romeo Lacher and the CEO is Dieter Enkelmann.
They mostly provide private banking services as well as wealth management, investment management, and real estate too. The operating income of this bank in 2020 was $ 3.58 Billion whereas the net income was $ 943 million in 2020. The total assets of this organization were counted as $ 113.58 billion having an employee strength of 6,667 as of 2021.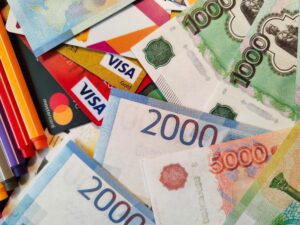 Pictet Group
Swiss multinational bank Pictet is one of the top providers of private banking as well as financial services in Switzerland. This bank was founded in 1805, approximately 216 years ago. The names of the founding members of this bank are Jacob-Michel-François de Candolle and Jacques-Henry Mallet. This bank has 30 branches worldwide and has its headquarters in Geneva, Switzerland.
This bank contains a total asset of $ 609 billion and its asset capital ratio is 20.6%. They have nearly 5000 employees among which 900 are investment managers. The branches of this bank are scattered in different cities of the world like Luxembourg, Hong Kong, Singapore as well as Nassau.
Lombard Odier
This Geneva-based independent banking organization operates in three divisions of financial services Private banking, Asset management as well as IT, and back-office services. The founder members of this bank are Henri Hentsch, Jean-Gédéon Lombard. The current date, the bank has more than 2500 employees and the total asset is $ 316 billion.
Bank of J. Safra Sarasin Ltd.
Bank Sarasin & Co. Ltd is now known as Bank J Safra Ltd. at the current date having its headquarters in Basel. Being owned by the Brazilian Safra Group, this bank has branches in different countries.