Stephen King has landed another bestseller more than 50 years into his legendary career. Holly, the latest book by the renowned horror and suspense author- Steven King, was published on September 5 and immediately rocketed to the top of Amazon's bestsellers list.
Who is "Holly"?
"Holly" follows the story of  the Holly Gibney character, who originally debuted in "Mr. Mercedes" in 2014 and has since, appeared in numerous of King's writings, including the 2020 novella, "If It Bleeds". The latest book follows the private investigator as she works to solve a string of enigmatical disappearances in a small midwestern town. Holly is fully on her own this time, depending on her own instincts to investigatea brutal crime while coping with a world that seems to be coming apart in front of her eyes. Тhe main heroine previously collaborated with Bill Hodges in 2015's Finders Keepers.
"Holly" is currently available on Amazon for just $19 with a sale of 35% of the original listed pice of $30. The deal sounds even more tempting, knowing that for this price, the buyer receives a hardcover edition of the new  King's bestseller.Holly is also available as an audiobook read by King himslef. You may listen to the Holly audiobook online for free using Amazon's 30-day free Audiobook trial.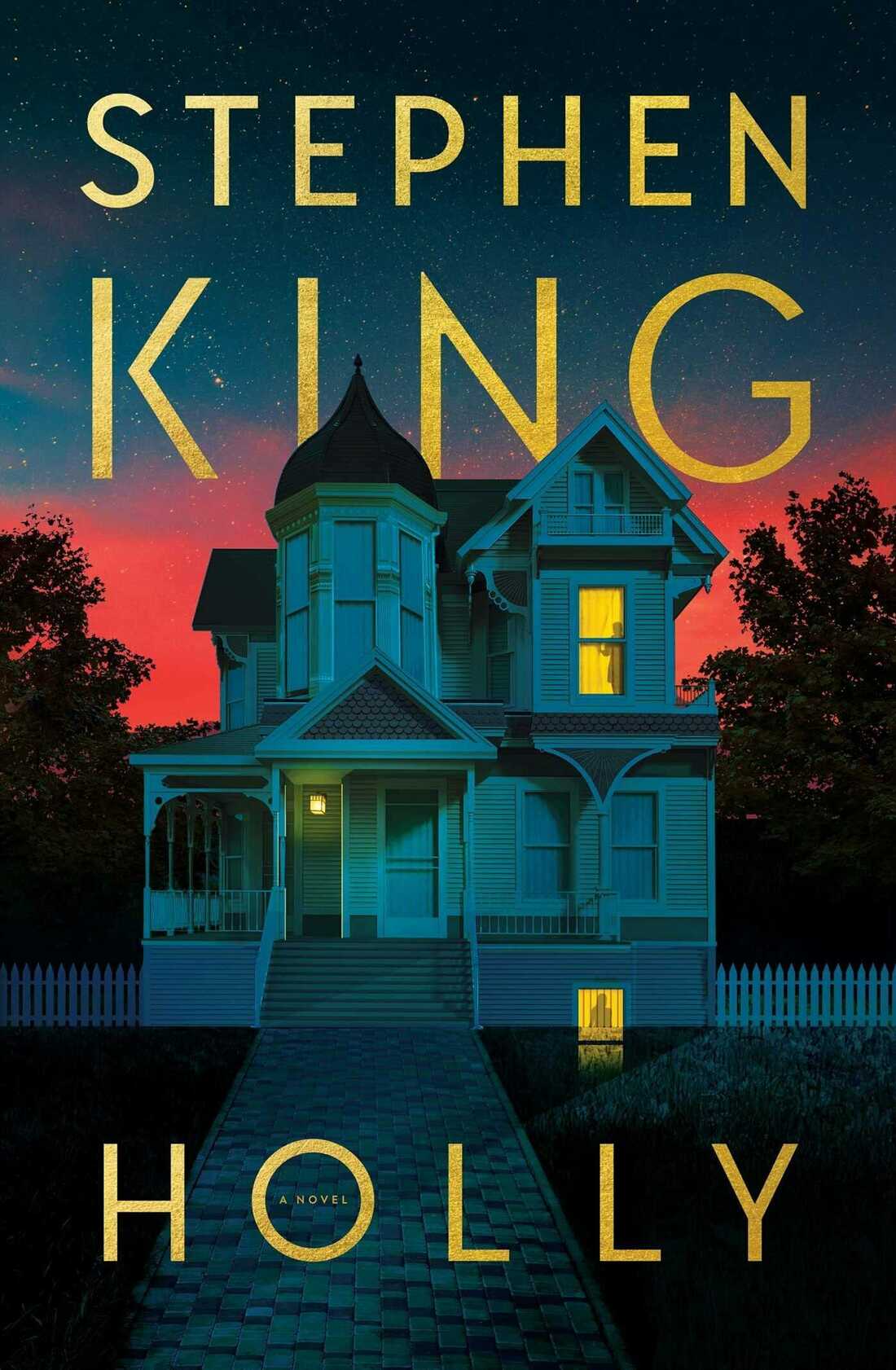 Holly,
According to King's latest Rolling Stone interview, he believed there was more to explore with Holly's quirks and tics, which is why he was driven to write another story for her. "I like her so much because she's such a weird combination of insecurity, OCD, and detective ability," he says.  "You get to know characters and some you don't want to go on with. And some of them… I really wanted to see what she was up to.
"I could never let Holly Gibney go", King writes in the publisher's notes that go along with Holly. She was only going to be a walk-on character in Mr. Mercedes, but she ended up kind of taking over the story and also, my heart.
A Novell facing the nowaday's environment
While a lot of Stephen King's books are set in a supernatural world, the events of the author's most recent novel are (mainly) set in the present. The characters in the book are struggling with Covid, and Holly's Covid-denier mum (spoiler alert), eventually succumbs to the illness. Even though Holly still features supernatural undertones (think cannibalistic professors and creepy things that go bump in the night), King says he wanted Holly to serve as "a time capsule of a particular time when I was writing the book."
Publisher Scribner assures fans that the novel still has all the traditional trappings of a Stephen King classic. Of course, readers will have to read the book in order to determine what part, if any, Covid has in the plot. The book description states that "Holly is on her own, and up against a pair of unimaginably depraved and brilliantly disguised adversaries,". "And it will prove nearly impossible to discover what they are up to: they are savvy, they are patient, and they are ruthless. Holly must summon all her formidable talents to outthink and outmaneuver the shockingly twisted professors in this chilling new masterwork."