Although it has been involved in some controversy, Reddit can be the perfect place to meet people with the same interests and to answer or consult many of your questions, but what happens when you have already tired of the platform? Maybe you've decided to try another alternative app, or maybe you just don't need to use the service anymore.
Whatever the reason, if you are reading this information it is because you are interested in knowing the steps to delete your Reddit account. And we will tell you what the process is, step by step, to achieve it, so you cannot miss this article.
What you should know before closing your Reddit account
The first thing to keep in mind is that you can only delete your Reddit account from the app's website. In addition, we recommend that before closing your account, delete all your publications and comments if you do not want to leave a trace, since otherwise, they will remain visible on the site as "unattributed".
Even if you delete Reddit, sent messages will still show up in users' inboxes, unless they delete them manually. You should also know that if you are a member of Reddit Premium, the website will not automatically cancel your subscription when you close your account. One more thing, you cannot temporarily deactivate your Reddit account, if you decide to leave, you will do it forever.
How to Delete Your Reddit Posts and Comments
As we already mentioned, before deleting a Reddit account, it is best to delete your posts and comments. The procedure is straightforward; simply follow the steps below:
Go to the Reddit website in your favorite browser.
If you haven't already, enter your username and password to log in.
now, go to your profile.
When you see the post you want to delete, click on the three-dot menu on it.
Click on the Delete option.
To delete a comment, the steps are practically the same with the only difference being that you must select the Comments option and then click Delete.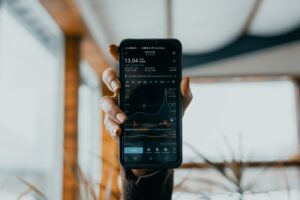 How to delete your account
Now that you have deleted your posts and comments, it is time to proceed with closing your account. These are the steps you will have to follow to do it:
Go to the Reddit website on your computer and log into your account.
Then, click on the area where your username and avatar are.
In the drop-down menu that you will see appear, select User Settings.
Scroll down, locate the Deactivate account option and click on it.
Now, you will be asked to provide your username and password with an optional comment.
Check the box next to I understand that deactivated accounts cannot be recovered, and click Deactivate to finish the process.
Final Words
Please note that after deleting your account, there is no way to get it back. However, Reddit will not prohibit you from rejoining the platform with another account whenever you want.
Wanting to delete your Reddit profile is completely normal, just as you could with your Google account or any other platform. We hope this article has been useful to you and that you can expand your horizons by trying other apps that give you a better experience.