Send data, music, and photos without the need for an Internet connection. Android is the most widely used mobile operating system in the world, and this is due to the large number of functions and features it offers. Among these is the ability to easily share files between various platforms via Bluetooth.
And it's that you can share files in cloud storage, contacts, and certain third-party services with only a few simple clicks.
However, Android makes it quite simple to transfer files through Bluetooth. With this feature, you can move files between your Android device and any other connected device with ease and without an internet connection. And then we will show you how to share files via Bluetooth from your Android mobile.
What You Should Know Before Transferring Files Via Bluetooth
First of all, we invite you to know what Bluetooth technology is, and how it works. That said, the only caveat to using this protocol for file sharing is that it is a fairly slow transfer compared to other traditional methods.
This means that if you are looking to share larger files, such as audio and videos, via Bluetooth, you may change your mind and prefer to use a different method, such as a third-party cloud or messaging service. Still, transferring files via Bluetooth is incredibly easy, so keep it in mind and learn how to utilize it.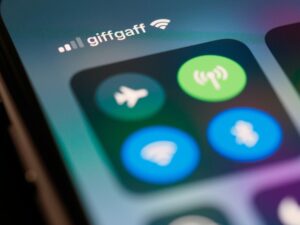 What Do You Need Before Starting The File Transfer
To transfer files, you must have your Android device connected, via Bluetooth, to a desktop computer, laptop, another phone, or tablet. The way to make this connection will depend on the type of device you are using.
To make sure you are connected to the device in question, lower the notification bar twice and click on the Settings or Settings icon.
If you don't see your active Bluetooth connections in the list at the top of the window, long-press the Bluetooth icon to open its settings, and you should see it available there. If you don't see your device on this list, something is probably wrong, so it is best to initialize a new Bluetooth connection.
How To Share a File via Bluetooth
Now that you have your connection confirmed, it's time to start sharing your files via Bluetooth. The process is quite simple and the only thing you will have to do is the following:
Enter the file manager of your Android mobile. Alternatively, you can open the gallery app or any other where the file you want to share is located.
Then, click on the file or files you want to transfer.
Once you have selected everything, click on the Send or Share button, located at the bottom of the screen.
In the pop-up window that you will see below, scroll to the right until you see the Bluetooth icon.
Now, a new window will appear in which you must select the device connected by Bluetooth to which you want to send the file.
The file will now be delivered to the target device over Bluetooth.
Once it arrives, the file will be in the directory configured to save files received via Bluetooth.
And that's all you have to know to share files via Bluetooth on your Android mobile. The procedure of transferring data is extremely straightforward as long as you have a destination device that permits you to create this connection. Try it and you will see how easy it is, although we remember that it is a somewhat slow process. But if you want to try another alternative, you can also look at how to share files in Google Drive.