MetaGoblin NFTs From MetaBlaze Have Enormous Promise In The Area Of Digital Collectibles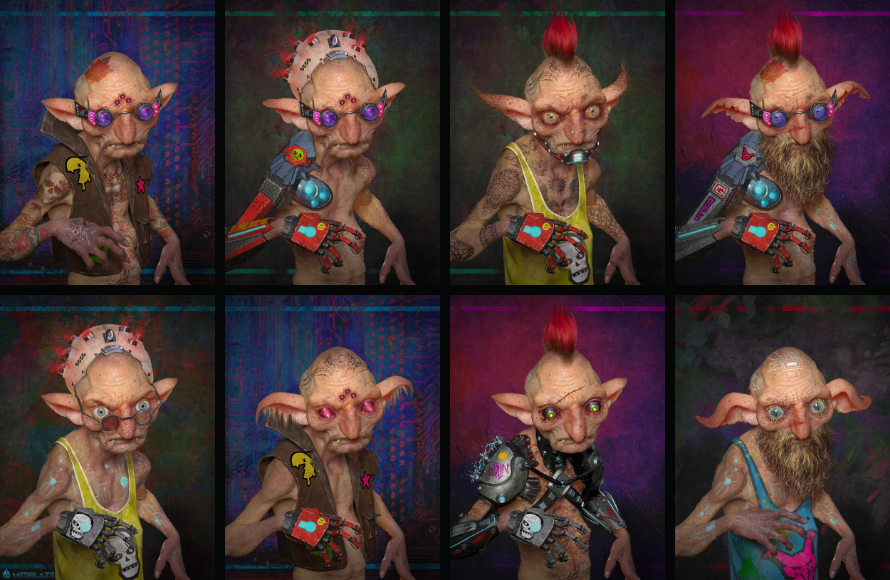 MetaGoblin NFTs From MetaBlaze 
MetaGoblin, MetaBlaze's NFT collection, has been created to provide more value for MetaGlobin NFT owners, as the blockchain gaming metaverse company wants to provide opportunities for NFT owners with passive income, a once-in-a-lifetime opportunity to generate income from non-fungible tokens without having to sell them.
If you're looking for ways to get involved in the cryptocurrency market, you can learn how to trade bitcoin, own promising altcoins, bet on the metaverse, or invest in NFTs, among other techniques.
NFTs, or Non-Fungible Tokens, are tokens that you cannot replace with something equivalent, as they have unique characteristics. Usually, NFTs are digital assets representing the virtual version of a real-world object, like art, sports, music, and in-game items among others, but they can also be 100% digital.
There are an increasing number of NFT marketplaces today, which allow creators, users, investors, and speculators to profit from the recent hype about NFTs, such as Rarible, SuperRare, and OpenSea.
Why is the MetaGoblin NFT collection so popular?
Early NFT users saw MetaGoblin NFTs from MetaBlaze as having enormous promise in the field of digital collectibles. Not only do they include high-quality, one-of-a-kind artwork, but they also offer a chance for the owner of MetaGoblin NFTs to generate passive income by receiving 10% of all royalties from secondary market sales.
MetaBlaze is taking advantage of many new developments and opportunities in the cryptocurrency and blockchain market such as DeFi, GameFi, NFTs, and the Metaverse to create a strong and reliable metaverse ecosystem of immersive play-to-earn gaming with value-added utilities, allowing players and investors to make the most of their investment in the metaverse.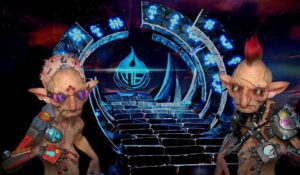 The metaverse, which means "beyond" (meta) the universe (verse), is often described as the evolution of the internet and the transition to "web 3.0", which will mostly rely on the complete immersion and interconnectivity of its users to provide amazing online experiences, especially through virtual reality and augmented reality.
MetaBlaze enters the metaverse and GameFi universe
The metaverse attempts to create bridges between the real and virtual worlds. This fusion of the two worlds allows users to do many activities, such as creating an avatar to become the person you dream of being virtual, investing in virtual real estate, talking to other people, attending e-events, buying and selling digital assets, as well as playing games, among others.
As NFT and cryptocurrencies have revolutionized the gaming industry, more and more companies like MetaBlaze bet on GameFi, which is the fusion of the words "Game" and "Finance". Thanks to play-to-earn blockchain games, the GameFi ecosystem gives the chance for users to maximize their experiences and investments in the metaverse and crypto-worlds, thanks to economic and financial incentives offered to players.
Unlike traditional video games, most GameFi projects allow their players to move game objects outside of virtual worlds, so then they can buy, sell, and swap their NFTs and crypto earnings to cryptocurrency exchanges. MetaBlaze is using all these technologies to provide a multi-functional, decentralized gaming platform designed with the needs of tomorrow's players in mind.
Disclaimer: This is a press release – (Source)
Readers should do their own due diligence before taking any actions related to the promoted company or any of its affiliates or services. TechieDigest.com is not responsible, directly or indirectly, for any damage or loss caused or alleged to be caused by or in connection with the use of or reliance on any content, goods, or services mentioned in the press release.