You don't have to upgrade to an iPhone 15 this week to have some iPhone-based fun, because iOS 17 has officially arrived. And there are some major improvements that we all should be excited to try out on our older iPhone.
Apple normally publishes major iOS updates at 10 a.m. PT / 1 p.m. EDT / 6 p.m. BST, and iOS 17 was no exception.
iOS 17 was unveiled back in June at WWDC 2023, so unless you've ridden the beta train early, it's easy to forget about the new features that were announced. Not to fear, I've compiled a list of the features I'm most excited to try out when the operating system is officially released.
Unfortunately, the enticing Journal app will not be available until "later this year," and several iOS 17 capabilities (such as adaptive audio on the AirPods Pro 2) are only compatible with specific accessories. But here are the primary changes I'm most excited to see when iOS 17 arrives on my iPhone.
1. Interactive widgets in IOS 17
Widgets on the home screen are about to get a lot more useful with iOS 17; they'll now be interactive and will operate across the Lock Screen and the new StandBy view as well.
Apple claims that these interactions will let you to mark items off your to-do list, pause music and access your smart-home controls, among other things. This has been possible on Android for some time, but I'm looking forward to being able to do it on my iPhone.
I've always thought widgets to be more useful on iPads, but their new interactive counterparts will most certainly take up more space on my home screen.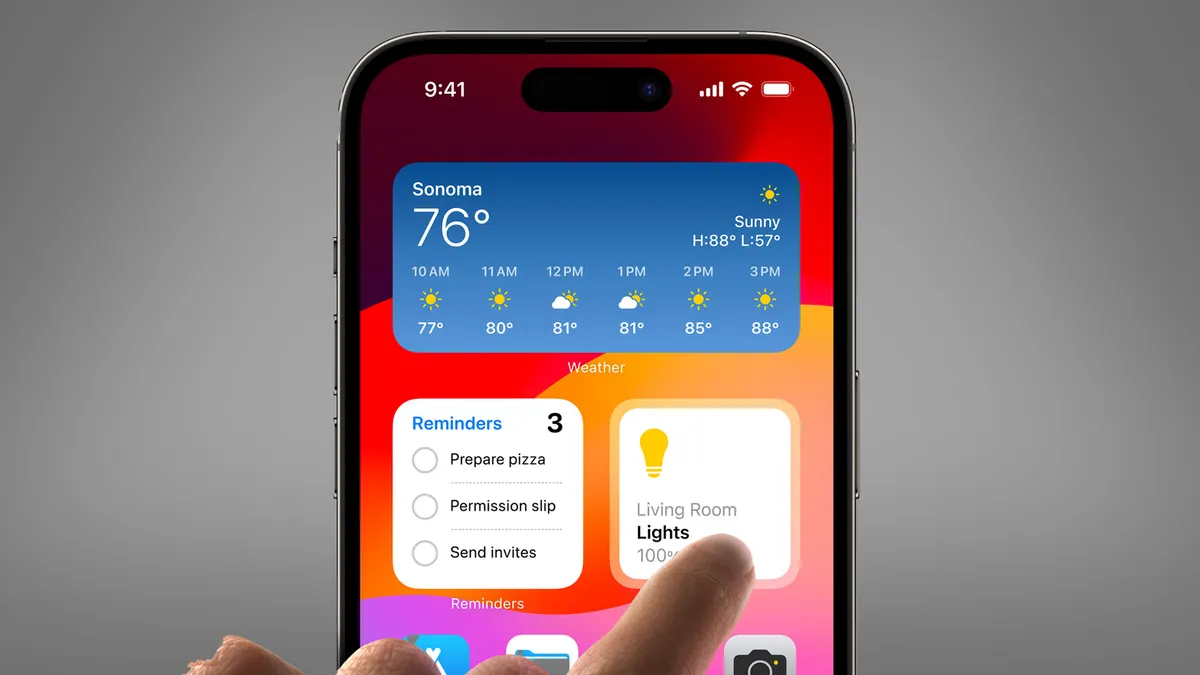 2. StandBy mode
When left charging on its side, this new mode turns your iPhone into a mini smart display or clock – and while I don't presently have a stand (for example, the Twelve South Forté one) to let me fully take use of StandBy, that may change if it becomes as handy as it appears.
Apart from turning your iPhone into a glorified alarm clock, StandBy works well with iOS 17's new interactive widgets (seen above) to provide you with quick access to information like as the latest news headlines, weather, and more.
While it appears to be rather limited at the moment (not all widgets are supported), StandBy could (literally) be the sleeper success of iOS 17.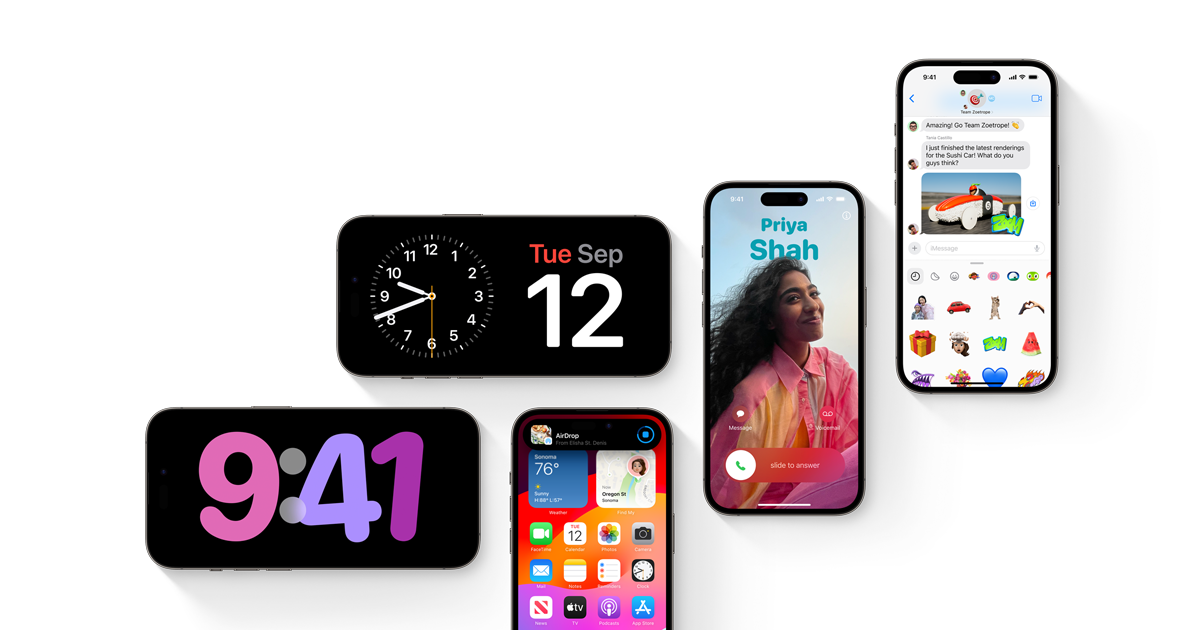 3. Better autocorrect
Improved autocorrect may not be the most thrilling iOS 17 addition, but it may be the most useful. The version appears to be based on a transformer language model (similar to the one used in ChatGPT), which should allow it to repair typing errors considerably faster than before.
The new autocorrect could reduce the amount of tapping we do; similar to Gmail, its predictive smarts will allow you to hit the space bar to select its proposed phrases and sentences.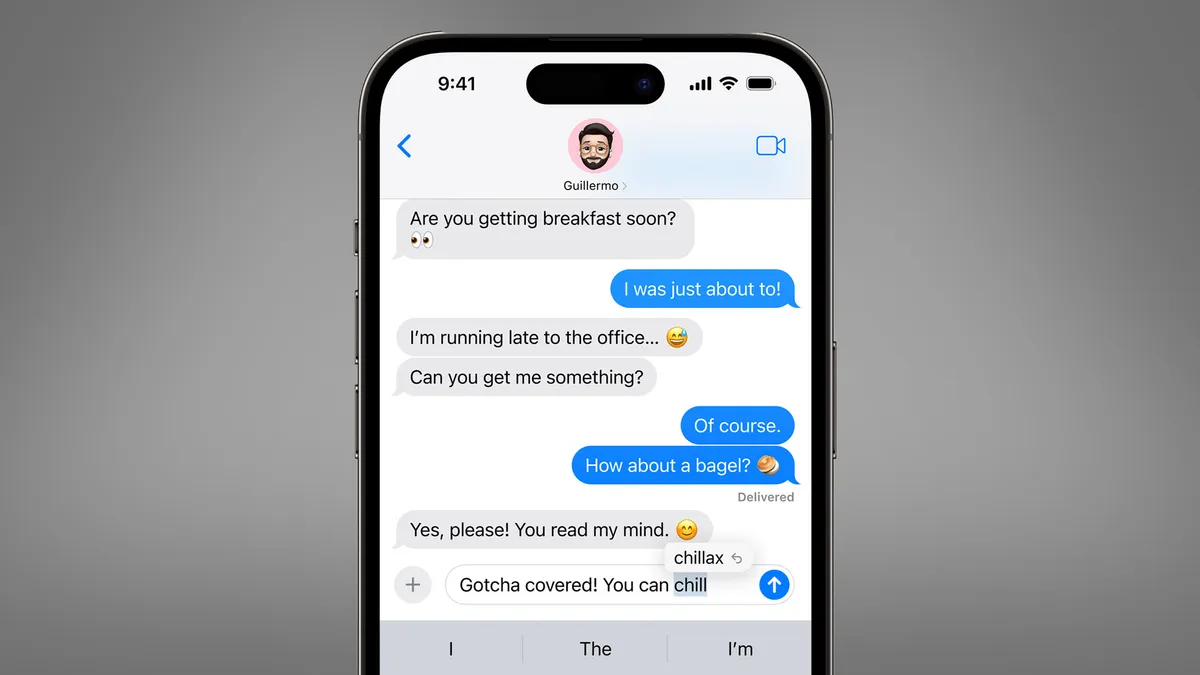 4. Face time on Apple TV
This one is a little more specialised, as it requires an Apple TV running tvOS 17 (which means an Apple TV 4K 2nd generation or later). But having a simple way to host FaceTime conversations on my Apple streaming box has been something I've wished for since the beginning, and it's now here.
Because most TVs lack a built-in camera, the feature relies on Continuity Camera to transform your iPhone into a webcam. Given how big the iPhone's main camera is, I'm not sure how near to the TV I'll need to sit – but it'll use Centre Stage to keep me in frame, so it'll be one of the first iOS 17 features I'll try out.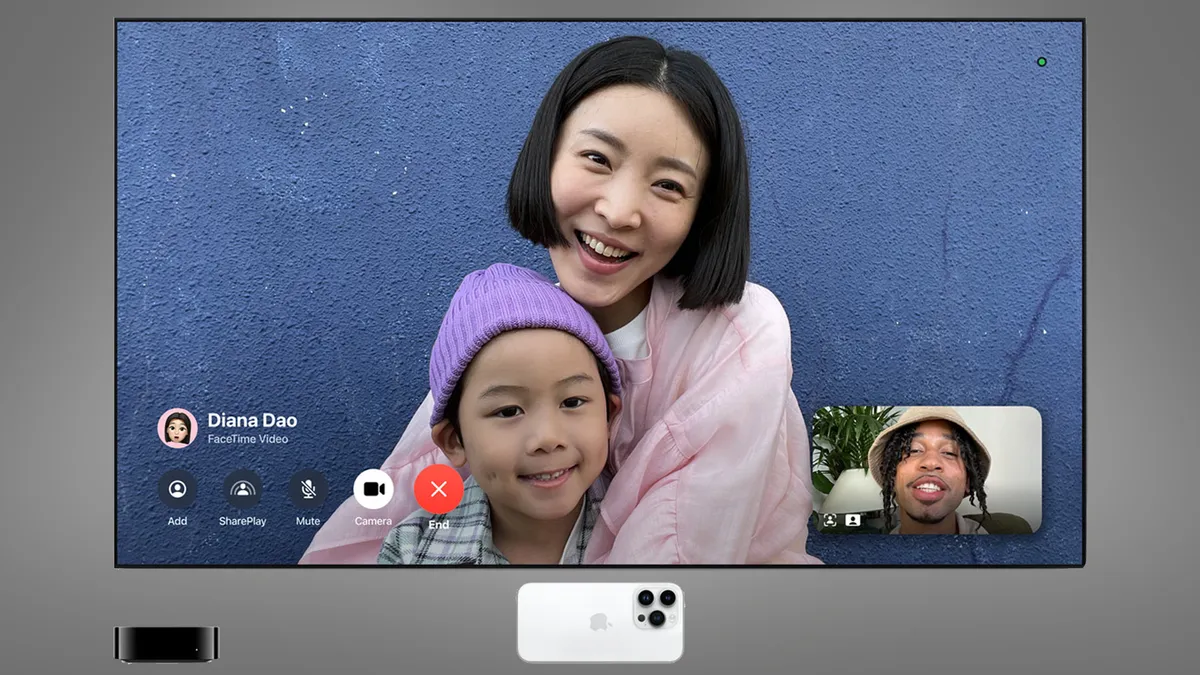 5. An improved Siri in IOS 17
Siri still feels like a technology from a past generation, but iOS 17 promises to improve Apple's speech assistant significantly.
For starters, instead of saying 'hello, Siri,' you'll be able to just say 'Siri' as a wake phrase. That isn't necessarily a significant improvement, as I now wake up Siri by holding the side button before setting timers. 
But the enhancement I'm most excited to explore is the ability to provide a few follow-up orders in quick succession without having to speak 'Siri' again. Conversational voice assistants seem like they should be here by now, and this is a first step in that direction.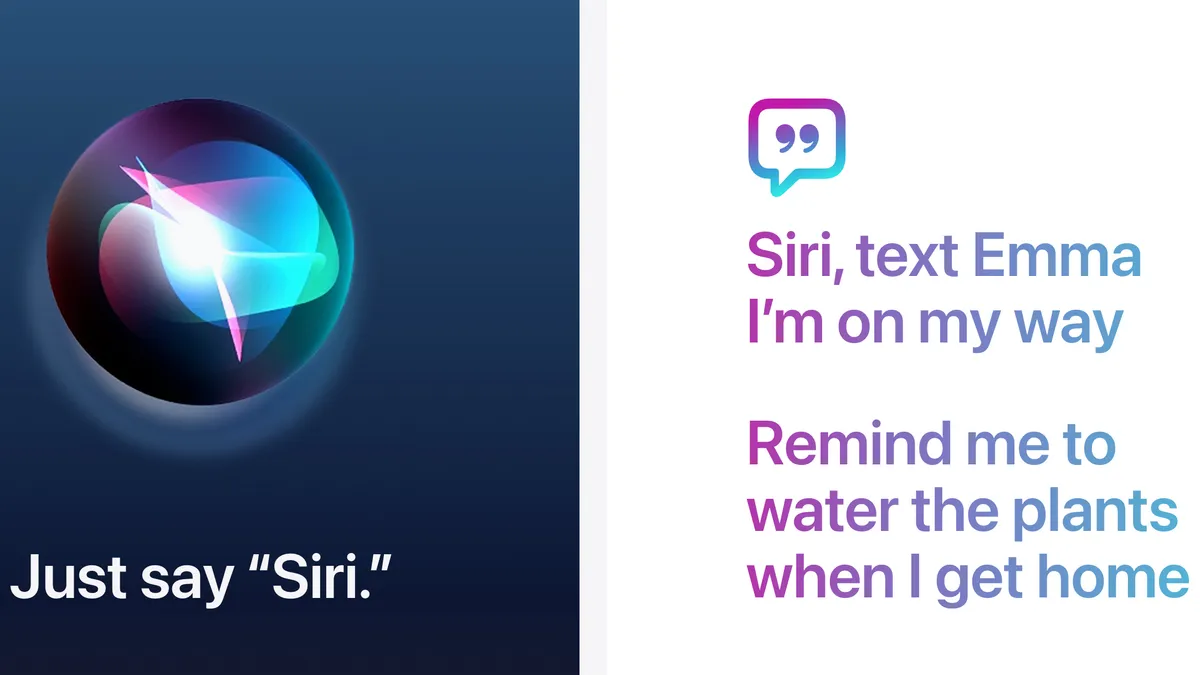 6. Offline Apple Maps
I'm still a Google Maps fan, but Apple Maps' latest enhancements mean it's coming close – and I'll definitely give it another try now that offline maps have arrived with iOS 17.
Google Maps has had them for years, and they're a must-have if you're heading someplace where your cell connection is spotty.
As with the Google function, you'll be able to download a specific section of the map ahead of time, obtain turn-by-turn directions, and locate that elusive restaurant when you're not connected to Wi-Fi or cellular service. If you drive an electric vehicle, Apple Maps will display real-time charging station availability on your journey.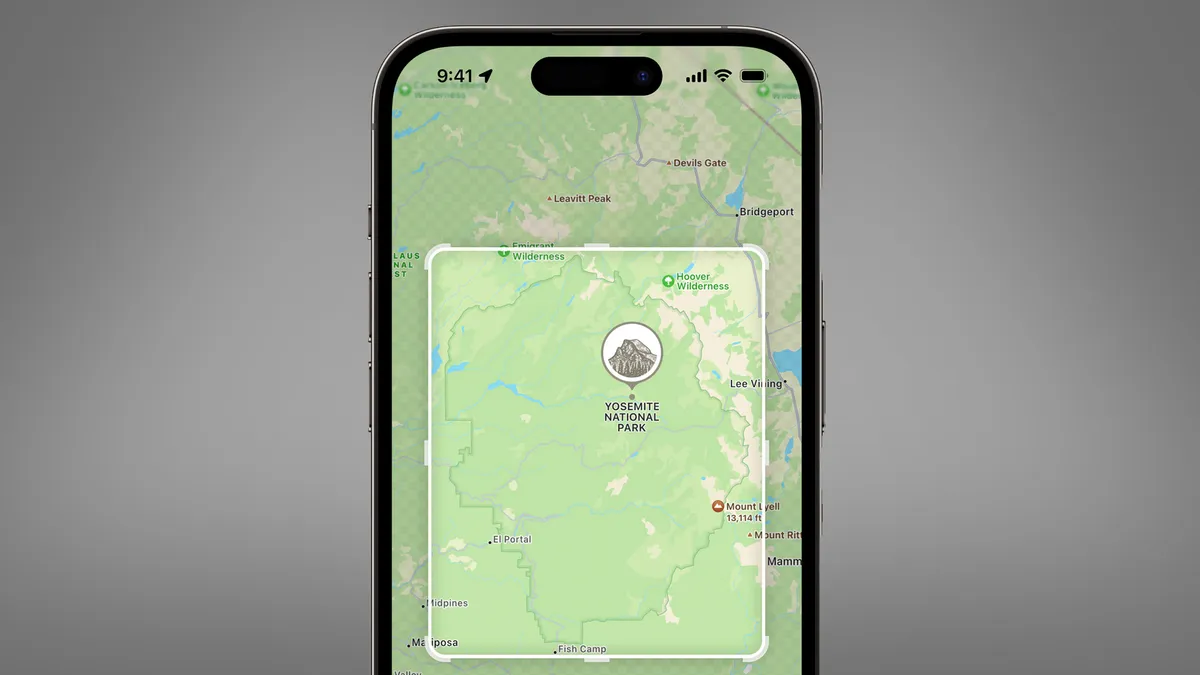 7. Name drop
I'm still unsure about Contact Posters, a new iOS 17 feature that allows you to create a personalised poster that appears on the screen of other iPhone users during phone calls. But NameDrop does sound handy, and I might start using it instead of business cards.
If you have AirDrop enabled, you may use NameDrop by holding your phone next to someone else's iPhone – this should cause your contact cards to show, allowing you to swap your email or phone number. 
I say'should' because this is AirDrop, and it's been a rather flaky feature in my experience – hopefully it works as well and as swiftly as Apple promises, or there surely will be a lot of complaints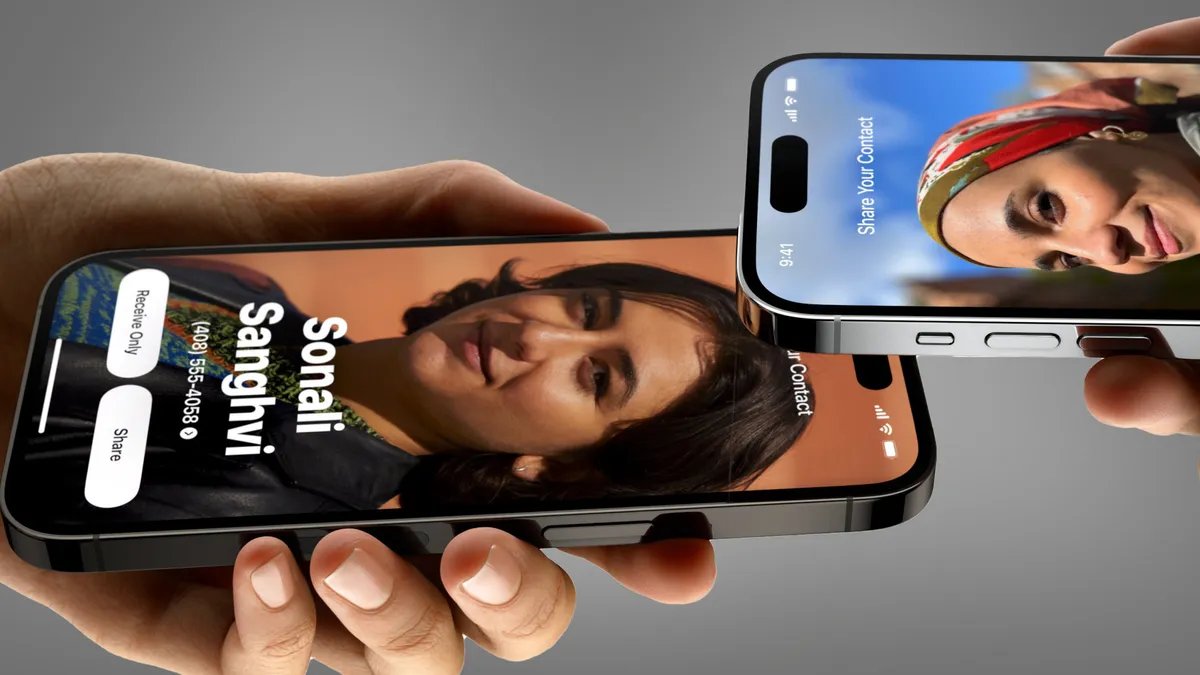 Full list of new features in IOS 17:
Contact Posters (Phone)

Live Voicemail (Phone)

Unified apps menu (Messages)

Check In (Messages)

Catch-up (Messages)

In-line replies (Messages)

Search filters (Messages)

Inline location (Messages)

Audio message transcription (Messages)

Stickers Drawer (Messages / third-party apps)

Live Stickers (Messages / third-party apps)

Leave a video message (FaceTime)

Gesture-activated AR effects (FaceTime)

FaceTime on Apple TV (FaceTime)

StandBy (iPhones w/ Always-On displays)

Interactive widgets (home screen / lock screen / StandBy)

NameDrop (AirDrop)

Proximity-based sharing (AirDrop)

Over-internet transfers (AirDrop)

Proximity-based SharePlay (AirDrop)

Journal (iOS general)

Improved autocorrect (Keyboard)

Work and personal profiles (Safari)

Faster search (Safari)

Enhanced Private Browsing (Safari)

Autofill verification codes via Mail (Mail / Safari)

Password sharing w/ trusted contacts (iOS general)

Collaborative playlists (Music)

Smart device suggestions (AirPlay)

AirPlay in your hotel room (AirPlay)

Adaptive Audio (AirPods Pro 2nd generation)

Press to mute / unmute (AirPods Pro 2nd generation)

Improved Automatic Switching (AirPods Pro 2nd generation)

Offline maps (Maps)

Enhanced EV routing (Maps)

'Siri'-only wake word (Siri)

Back-to-back requests (Siri)

App Shortcuts in Top Hit (Spotlight)

Visual search results (Spotlight)

Enhanced Visual Look Up (Photos)

Mental health check-in (Health)

Vision health check-in (Health)

Communication Safety (Messages / AirDrop / FaceTime / Phone / third-party apps)

Sensitive Content Warning (Messages / AirDrop / FaceTime / Phone / third-party apps)

Grocery list auto-sort (Reminders)

View and mark-up PDFs (Notes)

Enhanced AutoFill (PDFs)

Activity History (Home)

Cat and dog recognition (Photos)

New drawing tools (Freeform)