At the moment this option is not available for iOS devices, so it can only be done on Android phones. Since its launch, WhatsApp has become the most used messaging service in the world, and its popularity seems to be increasing. And it is that in addition to the chat options, this famous application also allows anyone to communicate with you through voice calls and video calls, and even allows you can have up to 8 participants in a video conference.
But, if you are one of those people who only use the service to send and receive messages, this is for you. In this article, we will show you the steps to silence any WhatsApp call on Android. So you can't stop reading to the end to get a lot more information.
You can silence the flames of WhatsApp for Android in a few steps
Messaging services are a great solution for all those who want to keep in touch with friends, colleagues, and family, no matter where they are. But, despite all its benefits, voice and video calls can distract us from our daily routine very easily.
An excellent option to prevent this from happening to you is to silence the voice and video calls on WhatsApp. This way, you won't have to waste time answering incoming calls in the app that you don't want to answer. Fortunately, it is possible to do it in a fairly simple way, just by making a few changes to the application settings.
How to mute WhatsApp voice and video calls on Android
WhatsApp has improved its customization options over time and the fact that you can silence the voice and video calls is one example of this. In addition, it is quite simple, and following these steps you can do it in just a few minutes:
On your Android smartphone, open the WhatsApp app.
Then, click on the three-dot menu located at the top right of the screen.
In the options menu that will appear next, select Settings.
Select Notifications from the drop-down menu.
Scroll down to locate the Calls section.
Now, click on Ringtone.
Then, from the list of available sounds, select the None option.
Check the Off option after tapping on Vibrate.
Clever! From now on, every time you receive a WhatsApp call, your device will not vibrate nor will any tone sound.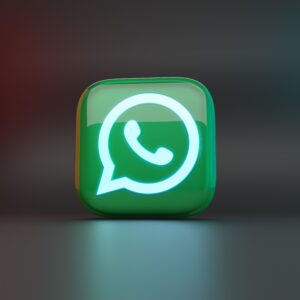 Something you should keep in mind is that this configuration will remain active, unless you decide to change it again manually, following the steps detailed above. Of course, the alerts and notifications of WhatsApp calls will continue to appear in the notifications of your smartphone, since, at least for now, there is no option that allows you to silence them completely.
What if you don't want to have all of your WhatsApp conversations muted?
You may not want to silence all the calls you receive through WhatsApp, and you only want to silence specific people. If this is your case, you are in the right place, since below we detail the steps to do it:
Enter the WhatsApp application.
In your chat list, locate the conversation of the person whose calls you want to mute.
Click on the name of your contact to enter their profile.
Once there, select the Customize notifications option.
Then, at the top of the screen, check the Custom notifications box.
Now go to the Call notifications section, and in Ringtone select Do not set a ringtone.
Now in the Vibrate option, check the box next to Off, and that's it.
Call notifications from this person will be muted, but remember that the same will not happen with the rest of your contacts.
Now that you have silenced your calls on WhatsApp for Android, you should also know these tricks to know if someone has blocked you from the popular messaging service.