Although the application does not notify you directly, there are some ways to know if someone has blocked you on WhatsApp
WhatsApp is the most widely used messaging app on the planet. This is due, in large part, to the number of features and functions that this application offers to its millions of users around the world, and one of them is the possibility of blocking a contact with whom you do not want to continue interacting.
Although the app does not have any type of notification so that you know if someone has put you on their blacklist, there are some tricks to discover it. And in this post, we will tell you how to know if someone has blocked you from WhatsApp. So let's get started.
Someone has blocked you from WhatsApp!
If you are a WhatsApp user, surely you should already know the function that allows you to block anyone from receiving messages or calls from them until you decide. But what if someone has blocked you? The truth is that, even if it is difficult for you to accept it, it is likely that you are on the list of "unpleasant people" for someone.
So, if you've been texting or calling someone on WhatsApp but haven't received a response, you might worry about whether you've been banned. Well, as we already mentioned, the application will not tell you directly, so you will have to find out on your own. But don't worry, here are a couple of ways to solve it.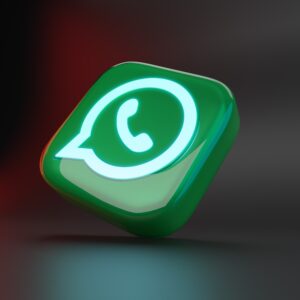 Try to see the contact details in the chat
If you suspect that someone has blocked you on WhatsApp, the first thing you should do is open a conversation in the application, either in the iPhone or Android version, and then try to see the contact details at the top of the screen. If you can't see their profile picture and the time of their last connection, you may have been blocked.
However, the lack of an avatar and the notification of when the user was last connected does not guarantee that you have been blocked. This person may not have you added to their contact list or may have disabled the option to show their last connection.
Try to send messages or call your contact through WhatsApp
This is another possibility that you should rule out. When you send a message to someone who has blocked you, the delivery receipt will only show a checkmark. That is, your messages will not reach WhatsApp from the contact in question. If you texted him before he blocked you, you'll see two blue ticks instead, as usual.
You can also try calling that person to clear up your doubts. If your call is unsuccessful, it means that you could have been blocked. Although, to tell the truth, this is not the most effective way to find out, since WhatsApp will actually make the call for you, and you will hear it ringing, but no one will answer on the other end.
Try adding your contact to a WhatsApp group
If you have come this far and you are still not completely sure if you have been blocked, this step could be the one that finally clears your doubts. Try to create a new group on WhatsApp and include the contact in the group. If WhatsApp tells you that the application could not add the person to the group, it means that it has blocked you, there is no doubt.
This is, perhaps, the best way to know if someone has blocked you from WhatsApp, since it will prevent you from adding that person to the group, and, consequently, you will have the answer before your eyes.