If you want to delete a video posted on your TikTok account, you can do it in just a few steps.
There are many applications to watch videos online, but without a doubt, TikTok is one of the most popular apps at the moment.
Here you can spend hours and hours watching the funniest short videos on TikTok and even share yours with all your followers.
However, it is possible that at some point you get bored of all the content that you have shared on the platform and want to delete it permanently.
If that's the case, we have good news for you, as below, we will show you how to delete your videos from TikTok step by step.
Why delete a video from TikTok
There are many reasons why you may want to remove a video from the platform. Maybe you tried to follow a trend that seemed really cool a year ago, and now it seems unconvincing.
Or maybe you made a statement that felt good at the time, but now over time you have seen it again and realize that you have changed your mind. In short, the reasons can be endless.
But, one of the most common reasons for deleting a video uploaded to TikTok is that it didn't get enough views.
It can also happen that you have grown as a creator and that type of content simply no longer fits your style or your brand. Whatever the reason, you can delete the old, to make way for all the new content that you can think of uploading to the popular social network.
And if you have already gotten bored with the platform, you may be interested in knowing how to delete your TikTok account permanently.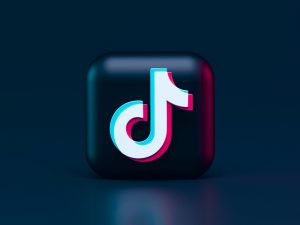 First, a tip before you start
In case you are one of those people who act on impulse, it may happen that you delete a video, only to regret it later and wish you had kept a copy. While some phones automatically save a copy of uploaded videos to a TikTok folder, this is not something that happens with all devices.
So in these cases, it is better to be safe than sorry, so we recommend you save your video before deleting it. You can make a backup of your videos, using Google Drive or any other cloud-based platform. You can also choose to save them through the TikTok application itself before making the decision to delete them.
Steps to delete your videos from TikTok
Fortunately, deleting a video that you have uploaded to your TikTok account is extremely simple. Follow the instruction below:
Open the TikTok application on your smartphone.
Once the app is open, click on the profile icon or the ME option that you will see in the lower right part of the screen.
This will take you to your profile page. Here you can scroll through all the videos that you have published on the platform. Simply click on the video you want to delete to open it.
Now, click on the three-dot icon located on the right of the screen.
You will then see a pop-up window appear at the bottom of your screen.
Scroll through this pop-up window to the right, until you see the Delete button, and click on it. At this point,
you can choose to click on the Save button to make a copy of your video before deleting it.
A confirmation message will appear asking if you are sure you want to delete the video.
Click on the Delete button again.
That's all! Now you have deleted the video from your account forever.
And if you want to make the most of the application's functions, we invite you to discover how to activate and deactivate automatic subtitles on TikTok.